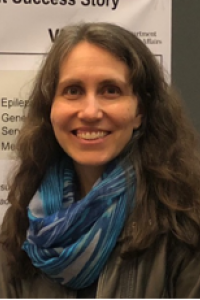 The Neurology Residency Program at the University of Iowa is a four-year (categorical) ACGME-accredited program that is dedicated to providing its residents with the knowledge and skills that will lead to life-long learning and self-improvement, with the goal of attaining expertise in the clinical practice of neurology. 
The University of Iowa Hospitals and Clinics has consistently ranked among the nation's best hospitals and employers and is the largest tertiary care referral center in Iowa and surrounding regions. This allows access to a diverse patient population, common and rare neurological disorders, and training with leading experts in neurology and neurological subspecialties. Residents also rotate at the Iowa City VA hospital, located right across the street from UIHC. The two sites provide trainees with the ideal mix of general neurology and complex referrals. Additionally, we offer a community elective, which gives residents a training experience outside of an academic center. 
Our residents have diverse career goals. We pride ourselves on creating the optimal training experience for each of our residents, whether they desire to work in an academic center or a community practice. Check out our specialized tracks for clinician educators (CNE-TP) and clinician scientists (CNS-TP). Our curriculum focuses on broad exposure to neurologic diagnoses and management. With the addition of new faculty members, our curriculum embraces these new educational opportunities. Introduction to a wide range of neurology subspecialties during PGY2, allows residents ample time to explore potential fellowships. 
Iowa City is a delightful college town hosting a multitude of cultural events. Not only is Iowa City a UNESCO City of Literature, but it is also a 'city of festivals' including music, arts, and film. Housing is affordable with limited commute times making it one of the most livable cities in America. Iowa City has something for everyone.
Residency is an exciting time filled with learning about the healthcare system, neurology, and yourself. The friendships you develop with your resident peers and faculty members are life-long. Our program's strong sense of community and leadership is here to support you along the way.  
-Andrea Swenson