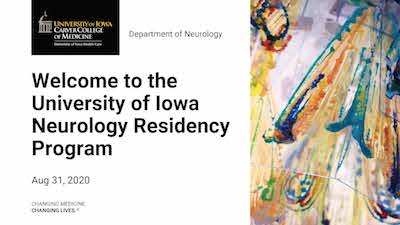 View our August 31, 2020 virtual open house HERE.
Our vision is to train world-class neurologists who excel in integrated and evidence-based patient care, research, and education.
The University of Iowa has consistently ranked among the nation's best hospitals and employers and is the largest tertiary care referral center in the state and surrounding area. This allows access to a diverse patient population and training with leading experts in neurology and neurological sub-specialties.
Iowa City offers the ideal mix of a small college-town experience with big-city cultural events, making it one of the most livable cities in America.
Thank you for your interest in University of Iowa Neurology and we look forward to hearing from you soon.