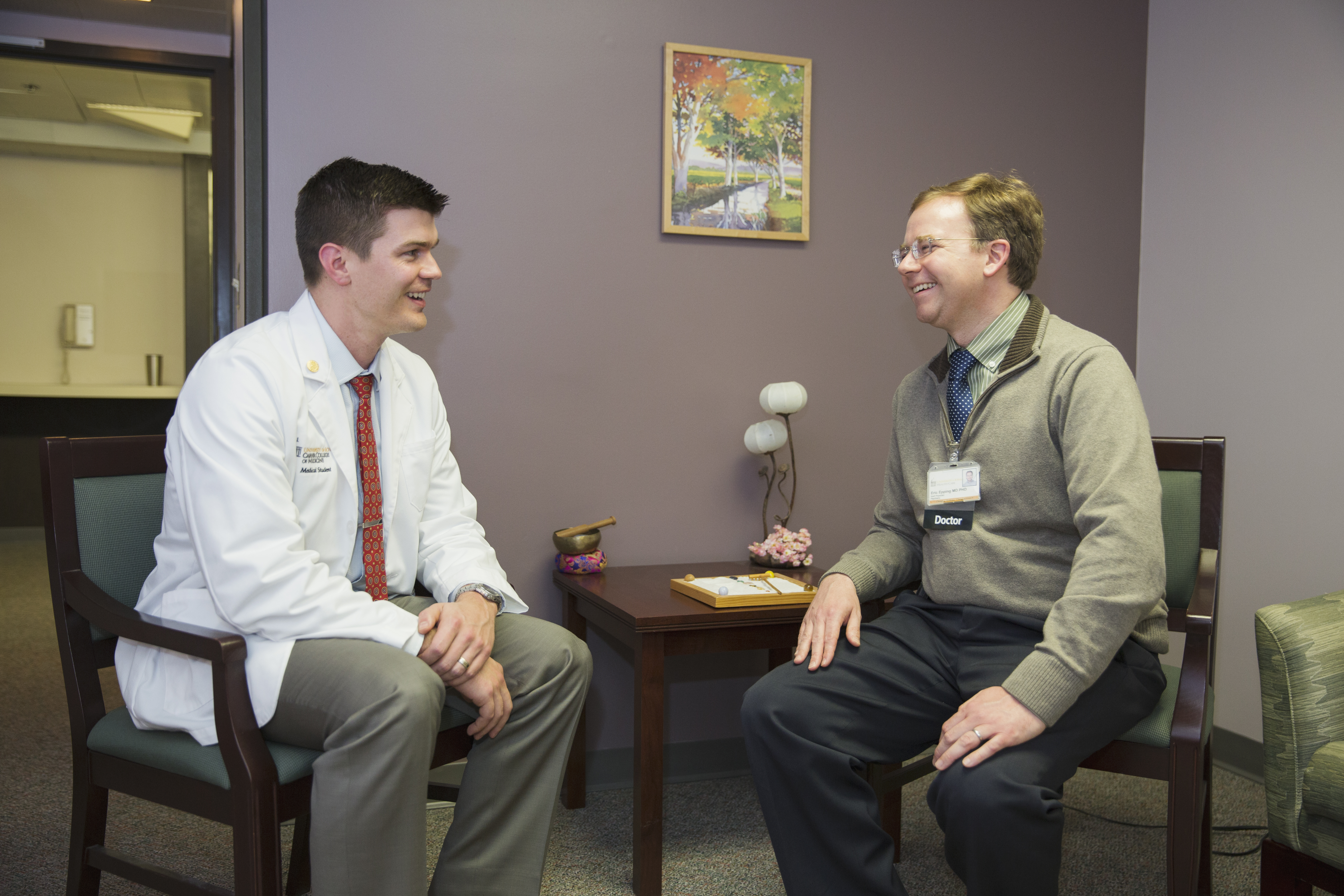 The majority of a resident's third year is split between the adult psychiatry clinics at University of Iowa and the Veterans Affairs outpatient clinic, with an additional elective longitudinal component at the Abbe Center, a local community mental health center, for residents with interest in community psychiatry. All residents participate in both medication management and supervised psychotherapy during this year of their training.
Residents also have opportunities for elective continuity clinics in a wide range of specialty areas, including medication assisted treatment, community psychiatry (based in the local homeless shelter), women's wellness and crisis stabilization. Those who are interested in deepening their psychotherapy experience can choose to work with one of our group therapy offerings, including STEPPS (developed here at Iowa!) or DBT.
At University of Iowa Hospitals & Clinics, residents see patients with a variety of illnesses – depression, anxiety, bipolar disorder, schizophrenia, attention deficit hyperactivity disorder, personality disorders, substance use disorders, eating disorders, adjustment disorders, etc. Appointments are generally 90 minutes in length for a diagnostic evaluation and 45 minutes for follow-up medication management. This gives residents time to take a thorough, independent history while also allowing time for staffing and education.
After seeing the patient independently, residents will staff with an attending physician in a dedicated conference room, and then both the resident and the attending physician return to the patient's room to finish the visit. Residents also have at least one half day of clinic reserved to see patients for psychotherapy.
At the Veterans Affairs clinic, return appointments are 30 minutes. An attending physician is always in-house and cases must be discussed before leaving for the day, but residents may conduct and conclude the appointment independently if they feel comfortable doing so, providing an opportunity for increased autonomy.