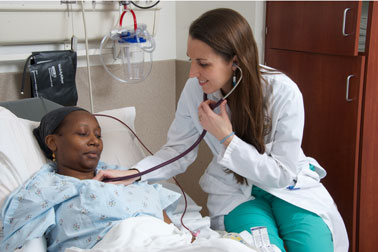 The fifth year of training is divided evenly between internal medicine and psychiatry, usually in 3-month blocks or 6-month blocks. This year includes time to complete any remaining rotations required for board eligibility in each specialty as well as time for self-designed electives (may include research).
Call obligations continue as in the fourth year according to the particular Internal Medicine rotation, but calls are no longer required in Psychiatry rotations. 
And, as with the fourth year, residents will continue working in their Continuity of Care Clinic.
While there is no formal "chief year" for combined residents, fifth year residents help plan and organize the program, assist in recruitment, and serve as role-models and mentors to other residents.
For a more in-depth look at each year of training, explore the following: