Check out the
QI information on our blog
Resident Quality Improvement Curriculum
The Internal Medicine Residency Program at the University of Iowa is committed to engaging residents in team-based Patient Safety/Quality Improvement projects to develop their knowledge and skills. It is our goal for every resident to be empowered to impact the quality and safety of their patients' care during their residency and in their future careers. Our ground breaking curriculum was published in the Journal of Graduate Medical Education.
Objectives
Actively and meaningfully participate in a team quality improvement project
Work effectively with inter-professional teams on continuous quality improvement
Apply continuous quality improvement to patient care
Disseminate work in scholarly format
Make a difference in the safety and quality of care of our current and future patients
Meet our Quality Improvement Leaders
Carly Kuehn, MD
Educational Director - Safety and Quality
Clinical Professor of Internal Medicine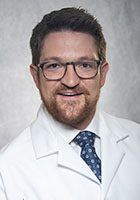 Quality Improvement Scholarship
The University of Iowa Department of Medicine understands that Quality Improvement and Patient Safety presents a phenomenal opportunity for scholarship for our residents. To showcase our commitment to our patient's safety and to provide an avenue for scholarship the University of Iowa Hospitals and Clinics host an annual Quality and Safety Symposium in which our resident teams are given the opportunity, encouragement, resources, and mentorship to submit and present their projects. After this, many teams submit their projects to large regional and national meetings.
Since the development of our curriculum we have had…
---
Resident Quotes
"I felt as though I was making a quality change to improve the outpatient experience."
"The QI curriculum gave us an opportunity for ownership over real positive change for our patients."
"I actually know now the basics of how to design, implement, and interpret the results of a quality improvement project, which I didn't know before."
---