Charge
The Clinical Teaching Collaborative (CTC) was convened in 2018 by the Graduate Medical Education Committee (GMEC) to address the development of a cohesive strategy for the preparation of residents across disciplines in their role as teachers. The CTC reports annually to the GMEC.
Overarching Goals
Defines core foundation teaching skills for all resident physicians
Identifies best practices and exemplars within our institution and at other institutions
Examines the literature and studies on residents as teachers, as well as corollary scholarship
Assesses the effectiveness of present-state teaching skills initiatives
Creates opportunities for improvement
Provides novel methods and strategies to enhance residents' teaching capabilities
Evaluates, in a continuous model, the growth and development of residents and programs
Assesses the overall status of the CTC, as well as its alignment with ACGME/LCME standards and requirements. The CTC provides a report and recommendations annually to both GMEC and the Medical Education Council (MEC).
Membership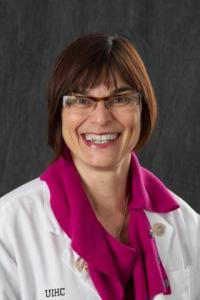 Chair
Marygrace Elson, MD, MME
Vice-Chair GMEC
Vice Chair for Education, Obstetrics and Gynecology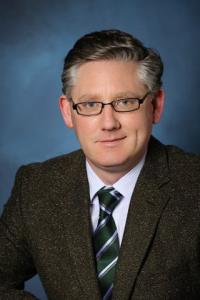 Vice-Chair
Gerald Wickham, EdD, MA
Director, Strategic Educational Initiatives
Office of Graduate Medical Education
Representative membership includes highly motivated program directors, clerkship directors, faculty, fellows, residents, students from the Teaching Distinction Track (TDT), members of the Medical Education Council (MEC), Office of Consultation and Research in Medical Education (OCRME), Continuing Medical Education (CME) and the Des Moines campus. This diversity ensures that both the breadth of disciplines and continuum of medical education are major foci of the initiatives of the CTC.
Lama Abdel Wahed, MD, PGY-4, Neurology
Tracey Cho, MD, Vice-Chair of Education and Clerkship Director, Neurology
Steven Craig, MD, Asst. Dean (alternate – Des Moines)
Andrew Cyr, MD, Pediatrics (Des Moines)
Elly Gray, MD, PGY-3, Anesthesia
Heba Isaac, M4, Teaching Distinction Track
Matt Karam, MD, Program Director, Orthopedics
Britt Marcussen, MD, Program Director, Primary Care Sports Medicine
Momin Nasir, M3, Teaching Distinction Track
Dan Pelletier, MD, Fellow, Surgical Pathology
Jeff Pettit, PhD, Associate Director, Office of Consultation and Research in Medical Education
Nikitha (Nikki) Pothireddy, M2, Teaching Distinction Track
Riad Rahhal, MD, Director of Fellowship Programs,Vice-Chair for Education, Pediatrics
Brigit Ray, MD, MME, Program Director, Family Medicine
Julia Shelton, MD, Program Director, General Surgery
Joe Szot, MD, Associate Program Director, Internal Medicine & Director of CME
Jason Winward, MD, PGY-2, Internal Medicine
Ideas for the Clinical Teaching Collaborative? Contact Gerald Wickham at gerald-wickham@uiowa.edu.