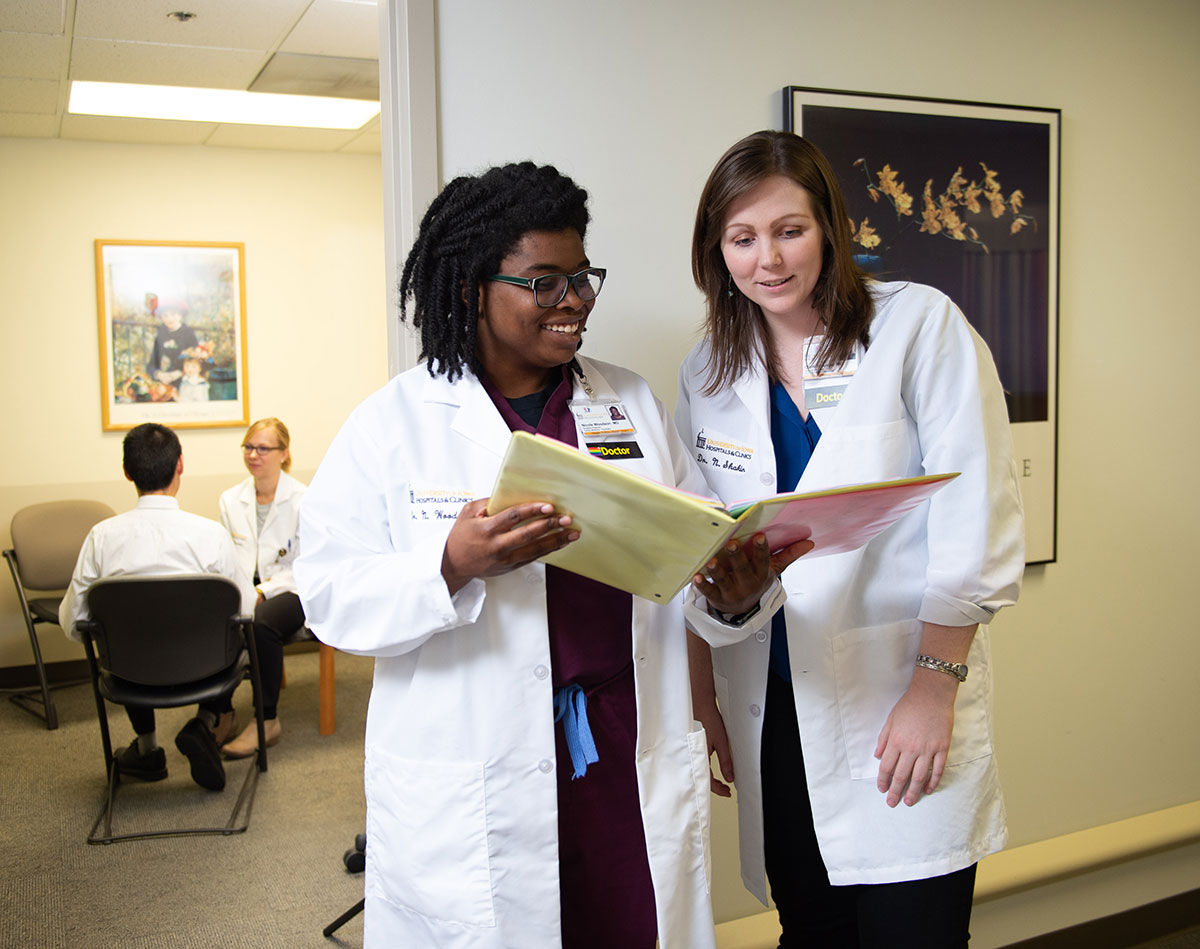 Continuity of care is crucial to the family medicine-psychiatry combined training experience. As such, residents participate in multiple longitudinal experiences throughout their time at University of Iowa. Family medicine continuity clinic begins in the first year of residency and takes place at the main Family Medicine Clinic, located within University of Iowa Hospitals & Clinics. At the beginning of their second year, residents may choose to continue seeing patients at the main campus, or may choose to move to one of our off-site clinics to complete the remaining four years of their continuity clinic experience. Also at the beginning of second year, residents begin seeing patients in their psychiatric continuity clinic, located at the Scott Boulevard clinic and staffed by Michelle Weckmann, MD, Alison Lynch, MD, MS, and Monika Jindal, MD, all of whom have combined family medicine-psychiatry training. The family medicine and psychiatry continuity clinics continue throughout the remainder of residents' training time.
As seniors, residents will spend a full year in a continuity experience in outpatient psychiatry, with time split between the UI Hospitals & Clinics adult psychiatry clinic, the VA adult psychiatry clinic, and the Abbe Center for Community Mental Health. During this year residents also have the option to take longitudinal elective rotations in substance use/MAT clinic, women's health, child psych, geri/neuro, and more. This year is also the heart of residents' training in psychotherapy, and a minimum of one half-day per week is dedicated to seeing patients for individual therapy and discussing cases with an assigned supervising clinician.
The curriculum offers several additional continuity experiences, as several related required rotations are grouped together and spread out over 12 weeks (instead of four), giving residents more opportunities to see returning patients.