UI Stead Family Children's Hospital opened in April 2017. This hospital is physically connected to the UI Hospitals & Clinics and includes 8 pediatric operating rooms, a 5-room procedural sedation suite, and 2 pediatric cath labs.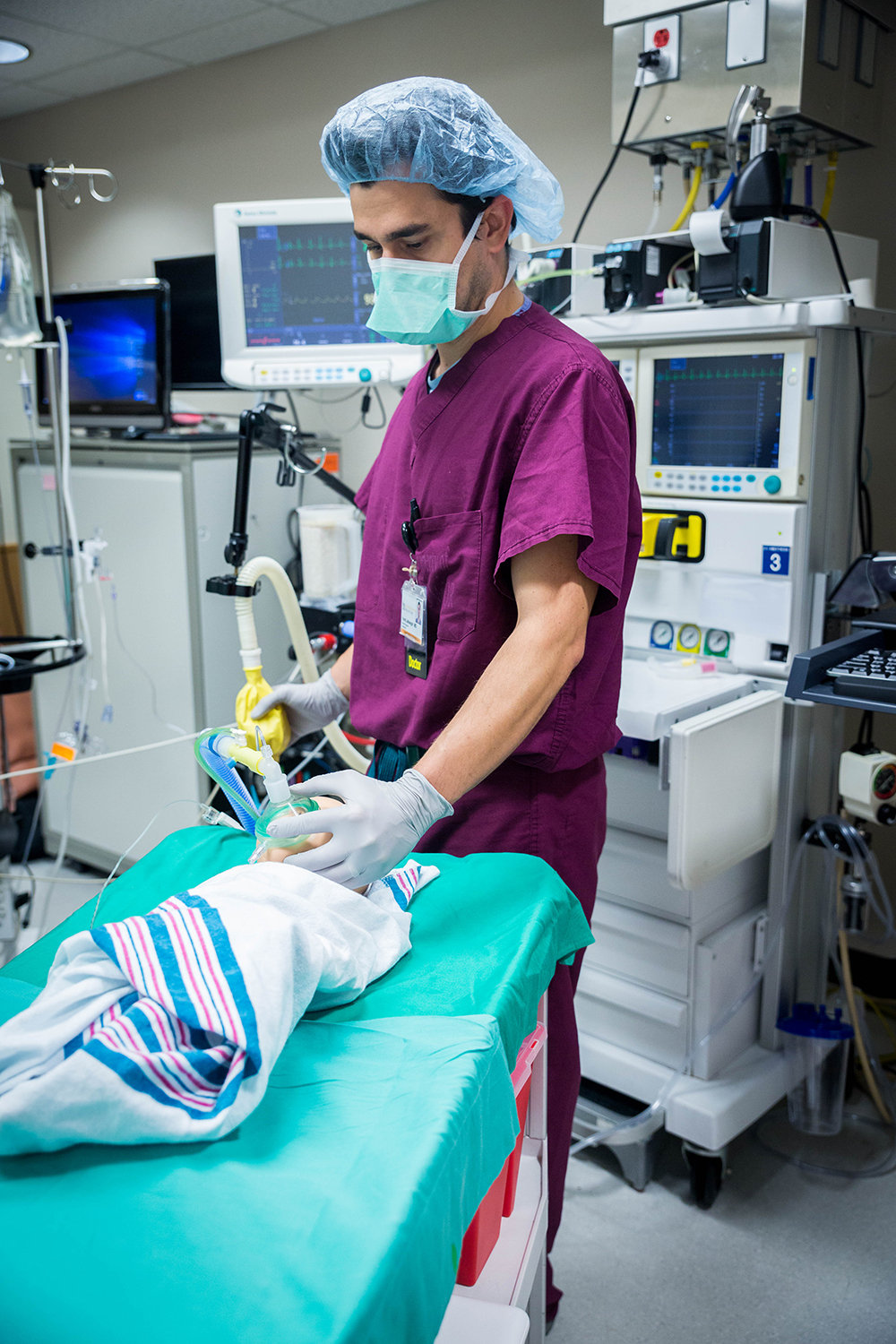 In 2017-2018 we provided anesthesia care for more than 8,800 children. Our team includes 16 pediatric anesthesia faculty (most are fellowship trained) and 8 core CRNAs.
The variety of medical and surgical diseases encountered in our patient population exposes residents to a wide spectrum of patient care challenges from healthy children having outpatient procedures to premature neonates undergoing complex surgical procedures. The care of these patients extends from the preoperative evaluation and education of the family to intraoperative planning and patient management to postoperative care (including pain management).
UI Hospitals & Clinics provides anesthesia care to children for both diagnostic and therapeutic procedures from all specialties including pediatric general surgery, urology, neurosurgery, orthopedics, cardiac, ENT, ophthalmology, burns and satellite cases. Pediatric cases are performed primarily in UI Stead Family Children's Hospital, but also in the Ambulatory Surgery Center, and satellite locations (such as radiology, dermatology, cardiac cath lab and radiation therapy). Residents are exposed to regional techniques in the pediatric population and receive advanced airway training to handle difficult pediatric airways.
Senior residents also have the opportunity to participate in an international mission trip with a pediatric anesthesiologist.
Apart from their direct patient care and teaching responsibilities, the faculty is involved in several clinical studies. One interesting example is the study evaluating the neurodevelopmental effects of exposure to anesthesia at an early age. Residents are encouraged to participate in our ongoing projects.