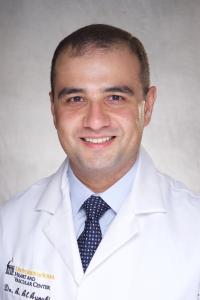 Adnan Al Ayoubi, MD PhD
"6 years ago, I came to Iowa for my residency interview. It was the most "West" I had traveled to during the residency interview process. Being a rural state, I expected to see nothing but corn fields, which certainly seemed like it from the air as the plane was approaching the local airport. To my surprise, Iowa City is nothing l had imagined. It is a young and vibrant city with all sorts of indoors and outdoors activities all year round, and is well suited for young professionals and families relocating to this area. As far as my decision to come here, it truly was a no-brainer. The faculty are very welcoming, engaging and dedicated to residents growth clinically, technically, academically and in our leadership skills. We benefit from a very wide catchment area, therefore we see and operate on all sorts of diseases from bread and butter cases to the most complex ones. All surgeries are done in one location, we don't need to travel between sites. The residents are a cohesive group and truly care about one another like a family. We have an outstanding cadre of APPs who streamline patient care and make our grueling days easier. We also have an excellent relationship with general surgery and other ancillary services that enhance our learning and training experience. Perhaps one of the most rewarding aspects of our training is the trust and pride of Iowans as well as patients from neighboring states who travel to our hospital with full confidence they will receive the best care possible anywhere. 6 years later, my attachment to this place is stronger, and I am full confidence future trainees will share my view after they spend some time here."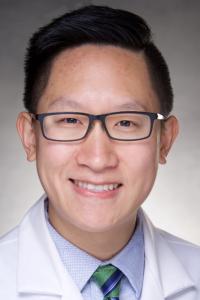 Albert Pai, MD
"Growing up in Minnesota, I chose Iowa to return to the Midwest and the four seasons (although the winter is mild compared to other northern states). The hospital is situated in a medium college town with big city amenities. Traffic is minimal, and the city is safe. The suburbs and good school districts are right on the outskirts of the hospital system which was important to me and my family."