Current Fellow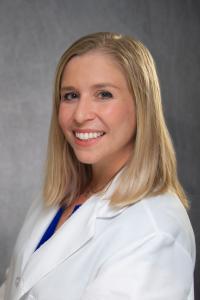 Lindel Dewberry, MD 2021-2023
Residency: University of Colorado, General Surgery
Why Iowa: With a referral base from all over the state, there is a large variety of cases, and as a single fellow program, you are doing index cases from the very beginning. The program also supports the fellow well with a strong resident and ARNP team to help with patient care and call distribution. The faculty are all very supportive and are dedicated to your education. Iowa City is also a very easy place to live with a lively downtown area to explore during your time outside of the hospital.
Why pediatric surgery: Working with kids is incredibly rewarding. I enjoy the variety and challenge of the cases, and that when you operate on a child, you are able to have an impact on their entire lifetime.
Get to know Lindel: I was originally born in South Africa and moved to Atlanta when I was 10 years old. I attended the University of Georgia for my undergraduate degree, and I'm an avid UGA football fan (Go Dawgs!). I attended Emory Medical School, and then went to the University of Colorado for General Surgery residency where I completed 2 years of research and a masters of clinical science degree. I enjoy clinical research and want to incorporate it into my future surgical practice. Outside of work, I love to travel, participate in outdoor activities, explore new restaurants, and spend time with my husband and two cats. I also enjoy road biking and completed RAGBRAI with my husband just before fellowship.
---
Alumni Fellow

Ben Farber, MD 2019-2021
Residency: Albert Einstein College of Medicine/Montefiore Medical Center
Current Practice: Assistant Professor, Albert Einstein College of Medicine/Montefiore Medical Center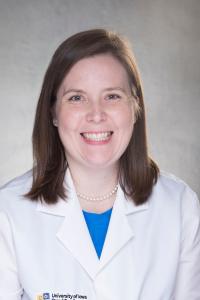 Sarah K Walker, MD 2017-2019
Residency: University of Louisville
Current Practice: Assistant Professor, Texas Tech University at El Paso