The Pediatric Surgical Fellowship Program at the University of Iowa is a highly competitive program that prepares our fellows to become excellent pediatric surgeons. Fellows work closely with pediatric surgery faculty as well as a multidisciplinary team of physicians to gain an understanding of the pre-operative, operative, and post-operative management of surgical problems in infants and children. 
Fellows train in the following areas:
Neonatal and pediatric critical care 
ECMO
General pediatric surgery 
Cancer surgery
Trauma surgery
Neonatal surgery
Gastrointestinal surgery
Thoracic surgery
Our fellowship is a two-year ACGME accredited clinical program that recruits a new fellow every other year through the NRMP match. Having only one fellow at a time allows the fellow to lead the pediatric surgical service from the onset. Fellows obtain extensive operative experience and provide comprehensive perioperative care.
Upon completion of the training program, fellows will be competent pediatric surgeons, who have demonstrated mastery of the six competencies set forth by the Accreditation Council of Medical Education and are qualified for certification in Pediatric Surgery by the American Board of Surgery.  
Facilities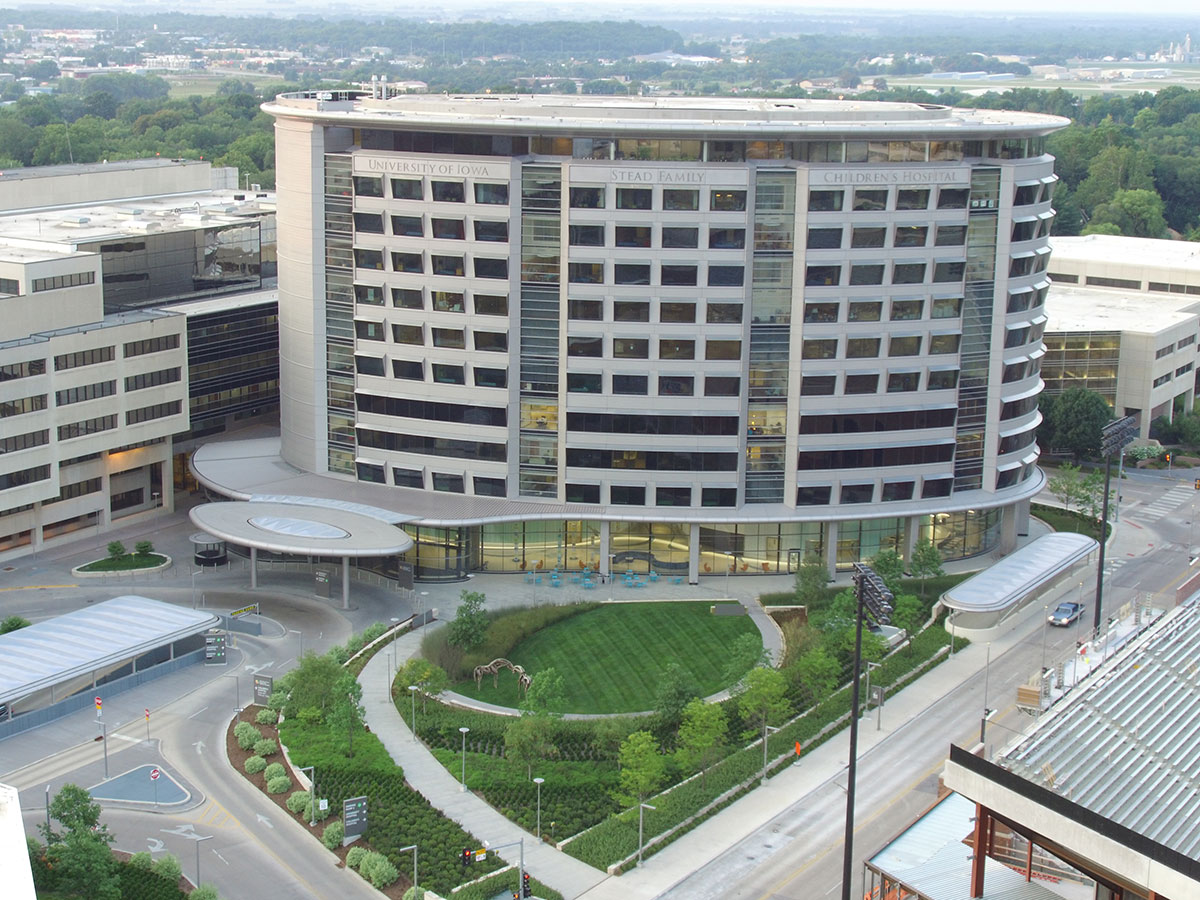 The University of Iowa Stead Family Children's Hospital is a free-standing children's hospital located on the University of Iowa medical campus and adjacent to the rest of the campus. It is connected to University of Iowa Hospitals & Clinics and the Carver College of Medicine. 
As the only quaternary referral center in the state and region, our fellows are exposed to diverse and complex cases. 
All fellowship training occurs in the UI Stead Family Children's Hospital, so no travel is required for our fellows. 
Our team includes surgical residents, nurse practitioners, clinical nurse specialists, and is led by pediatric surgery faculty. Faculty are responsible for training and supporting the fellows throughout the fellowship experience.
More than 170 pediatric physicians and surgeons
More than 200 pediatric physicians, surgeons, and dentists
UI Stead Family Children's Hospital cared for 83,937 children last year from all 99 Iowa counties, 45 states, and 20 other countries
190 pediatric beds
Patient stories
Hear about some of the great work our surgeons are doing for children.