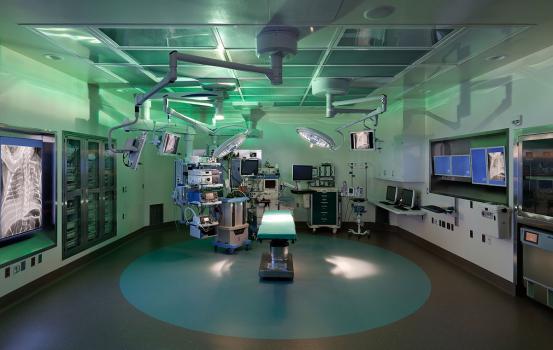 Our fellowship is a two-year ACGME accredited clinical program that recruits a new fellow every other year through the NRMP match. Having only one fellow at a time allows the fellow to lead the pediatric surgical service from the onset.
Fellows work with our diverse group of faculty as well as our multi-disciplinary team to gain expertise in the preoperative, operative, and post- operative care of infants and children.
As the only academic referral center for children in the state of Iowa and in the region, we see a wide range of operative pathology and care for highly complex patients. Upon completion of the training program, fellows are competent pediatric surgeons, who have demonstrated mastery of the six competencies set forth by the Accreditation Council of Medical Education and are qualified for certification in Pediatric Surgery by the American Board of Surgery.
In addition to their clinical responsibilities, our fellows also lead our didactic pediatric surgery and multidisciplinary conferences. Additionally, they participate in hospital wide quality improvement projects and research activities within the Division of Pediatric Surgery. 
Each fellow will have the opportunity to attend the following courses and conferences.
Courses
Pediatric oncology course
Pediatric advanced minimally invasive surgery course 
Anorectal malformation course 
ECMO training course
National conferences