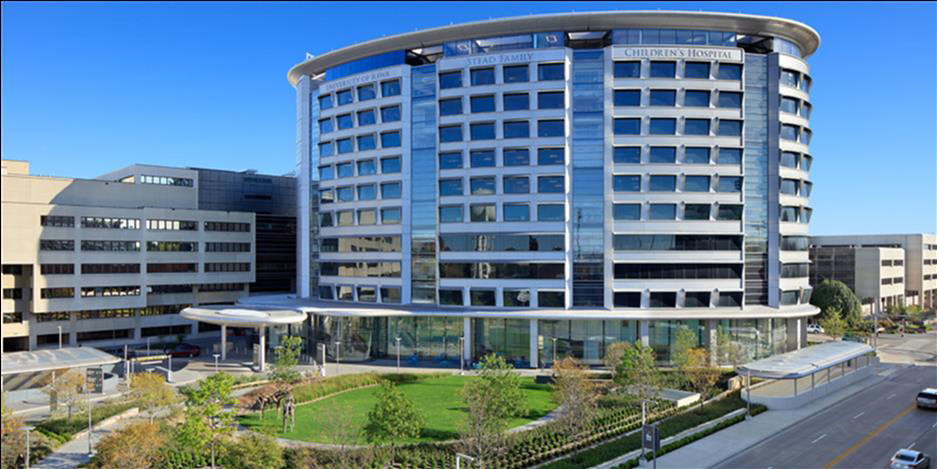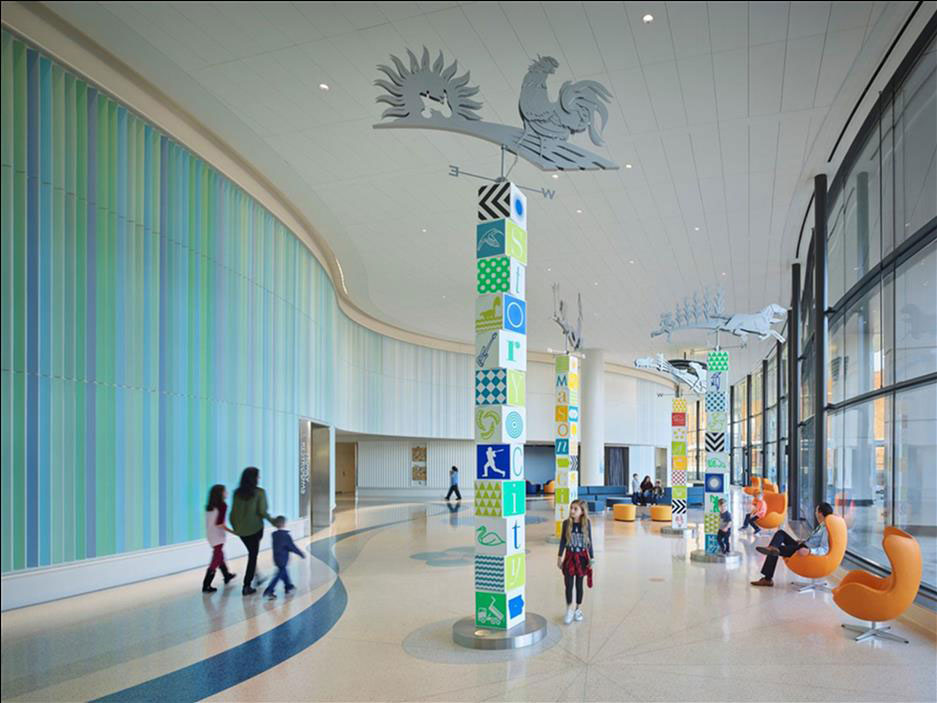 Opened to patients in 2017, Stead Family Children's Hospital is the only comprehensive children's hospital in the state of Iowa. This 14-floor, 563,250-square-foot building provides our patients with a family-focused environment for healing with spacious rooms, increased natural light, and new state-of-the-art technology everywhere you look. 

Pediatric Cardiac Intensive Care Unit
Our most acutely ill patients are cared for in the third-floor pediatric intensive care unit with 14 rooms specifically dedicated for our cardiovascular intensive care team. These spacious rooms are equipped with live-in space for families and are specially designed to allow surgeons to perform in-room procedures without moving critically ill patients. 

Cardiology Floor 
Our more stable patients are cared for on the tenth floor which has natural lighting and expansive views of Iowa City and the surrounding area. As a part of one of the most touching traditions in all of sports, our patients also get the attention of more than 70,000 University of Iowa football fans as they turn and wave to the children in the hospital at the end of the first quarter of every home football game. Learn more about The Wave. 

Cardiac Interventional and Electrophysiology Labs
Our two newly renovated interventional and electrophysiology labs were opened in 2016 with state-of-the-art Siemens imaging technology, three-dimensional rotational angiography, and the ability to perform radiation-free electrophysiology studies with ablation. 

Pediatric Specialty Clinic
Directly adjacent to Stead Family Children's Hospital is our pediatric specialty clinic, equipped with 5 echocardiography rooms, our accredited echocardiography lab, and a fully functional accredited pediatric exercise lab all directly connected to our cardiology clinic area.