Brendan Carney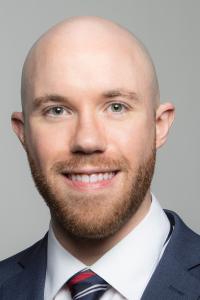 Brief background:  Brendan grew up in Long Island, NY, where he completed his undergraduate degree in Psychology at Stony Brook University and medical training at the New York Institute of Technology College of Osteopathic Medicine.
Personal Interests: Powerlifting, guitar, video games, hanging out with friends, and going out to eat.
Why IR: During my third year of medical school, I wanted to find a specialty that had a deep knowledge of pathology and the opportunity to do procedures. Radiology checked all those boxes for me. IR appealed to me due to its minimally invasive nature and the ability to provide definitive treatment to patients. About mid-way through my third year in medical school, I went to an IR symposium at Mount Sinai in New York City. I saw all the things IR could do and haven't looked back.
Why Iowa: Iowa stood out to me on interview day because my interviewers had a genuine interest in me. I could tell the attendings took a lot of time to review my application and were very invested in resident education. My intuition was correct, I have gotten excellent education in the reading room and the interventional suite. At The University of Iowa Hospitals & Clinics, you will see plenty of pathology. UIHC is a national and international referral center, a level 1 trauma center, and an organ transplant center. The Iowa City area is beautiful, affordable, and has a lot to offer.    
---
Rob Esposito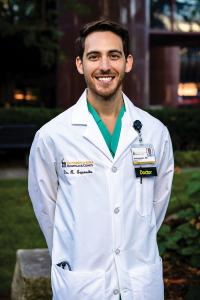 Brief background: Rob was born in Kansas, but was raised in California. He obtained his bachelor's degree from California Polytechnic in San Luis Obispo, CA, before moving to Alabama and earning his medical degree from the University of Alabama at Birmingham School of Medicine.
Personal interests: Enthusiastic about personal fitness and most outdoor activities, specifically running, golf, hiking, snowboarding, spikeball, and relaxing at various lakes and beaches.
Why IR: When I was on my surgery rotation in medical school, a patient arrived in the trauma bay with a traumatic bleed. Interventional Radiology was consulted and the patient underwent an embolization to stop the bleed. Having little exposure to IR, I went to watch the procedure and knew immediately that IR was the right fit for me. The wide breadth of cases, minimally invasive nature, and significant impact of the procedures on patient care are just several factors that contributed to my decision to pursue IR as a specialty.
Why Iowa: Simply put, the people and the training. During the residency interview process, my interview at Iowa felt the most natural. The people I met were friendly and welcoming, and have continued to be throughout my training. Additionally, University of Iowa Hospitals & Clinics serves a large population of patients across multiple states, is a level 1 trauma center, and has positive relationships with the transplant surgery and oncology departments. Our faculty have diverse experiences and interests, including Pediatric IR, Interventional Oncology, and Hepatobiliary intervention. These factors have helped build a robust IR department that provides invaluable training.
---
Joshua Hanscom

Brief background: Born and raised in South Dakota. Obtained undergraduate and medical degrees from the University of South Dakota.
Personal Interests: Outdoor activities and weight lifting.
Why IR: Diversity of pathologies and patient populations. Using advanced and continuously evolving technologies. 
Why Iowa: Great environment and people. Outstanding hospital with comprehensive services. 
---
Bradford Oliva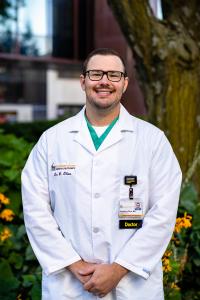 Brief background: Bradford is originally from Kansas where he attended Baker University for undergraduate and the University of Kansas School of Medicine for medical school.

Personal interests: College and professional football, fishing, canoeing, cooking, grilling meats of all varieties, rowing, and weight lifting, in addition to spending quality time with his wife and friends.

Why IR: I became interested in Interventional Radiology during my third year of medical school and liked the pace, hands-on approach to patient care, wide breadth of procedures, and ability to make a big impact on the lives of patients in a short amount of time.

Why Iowa: I chose the Interventional Radiology program at Iowa because of the mixture of junior and senior faculty from a wide variety of backgrounds, workplace culture, safe community, and large healthcare system with a level 1 trauma designation, solid organ transplant program, and NCI designated cancer center.
---
Mason Vaillancourt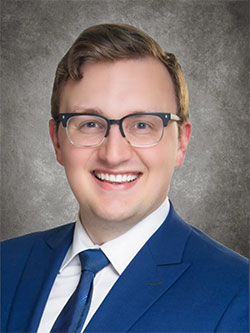 Brief background: Mason was born and raised in Milwaukee, Wisconsin. He attended the University of Iowa for undergrad and medical school.
Personal interests: Comedy and cooking vegan food.

Why IR: I really loved diagnostic radiology and pathology, but I missed some of the patient relationships I developed during my surgical rotations. Interventional radiology stood out as a specialty that would capture both of those features of my personality. Minimally invasive procedures are on the frontier of medicine, and I find it rewarding to provide major improvements for someone's condition with relatively little impact on their overall well-being. 

Why Iowa: After spending 8 years as a volunteer and student at UIHC, I know just exactly how special this institution is. Our radiology program is incredibly supportive of all trainees, and I saw our IR fellows get ample support to become strong, independent physicians. I love the Iowa City area with its small-town vibes and access to the world class medicine and activities of a large university. Our people across all the departments are wonderful to collaborate with, and I cannot imagine a more enriching training environment.
---
Seth Woods
Brief background: Seth was raised in rural southwest Nebraska along the borders of Colorado and Kansas. He obtained his bachelor's degree from the University of Nebraska-Lincoln and his medical degree from the University of Nebraska Medical Center in Omaha.

Personal interests: I enjoy spending most of my free time with my wife and our two young children. We prioritize spending time with our church family and enjoying outdoor activities together like hiking and bike riding. I also love trap shooting, archery, riding motorcycles, golfing, and playing basketball. 

Why IR: There are many things that I love about IR: frequent technical problem solving and innovation; opportunities to treat patients of all ages with conditions of all acuities affecting practically any organ system; and constant collaboration with other medical specialties and healthcare professions. The unique combination of these qualities is what left no doubt in my mind that IR was the specialty for me, and I am very grateful to be where I am.

Why Iowa: Iowa was the most ideal fit for me and my family for various reasons, and I would encourage any applicant to engage in honest conversations with loved ones and mentors about priorities in order to find their best fit. Sometimes the most important factors are the simplest. Iowa works well geographically for us because our family is within driving distance. We have enjoyed the transition into our new church, community, and neighborhood. The people who make up the IR, DR, and surgery programs have been extraordinarily welcoming and supportive. Iowa's program will allow me to branch out professionally and will give me a broad skillset upon which to build my career.