Several of our residents have taken advantage of the international health experiences offered through our partnerships with other residency programs at the University of Iowa. Here are a few experiences from recent resident rotations.
Mazatlán, Mexico Rotation
During the months of April and November, rotations are available to travel to Mazatlán, Mexico with a group of healthcare professionals. Two weeks of clinical experience are incorporated into the elective, aimed at working within the significantly underserved areas of the city in an ambulatory setting. Depending on your level of fluency, Spanish interpreters are available to assist with history taking and patient counseling. Recreational time is often spent exploring and taking in the sights of the city and Pacific coast while becoming immersed in the local culture.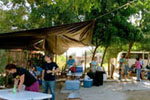 ---
Additional International Pursuits
Residents who have a passion for international health are also welcome to set up their own independent elective, aimed towards helping them pursue specific career goals. All international health rotations do require prior authorization by the residency program and it is encouraged to start establishing the rotation's objectives several months in advance. Reimbursement for travel expenses is available for those interested, however, it is not guaranteed for all.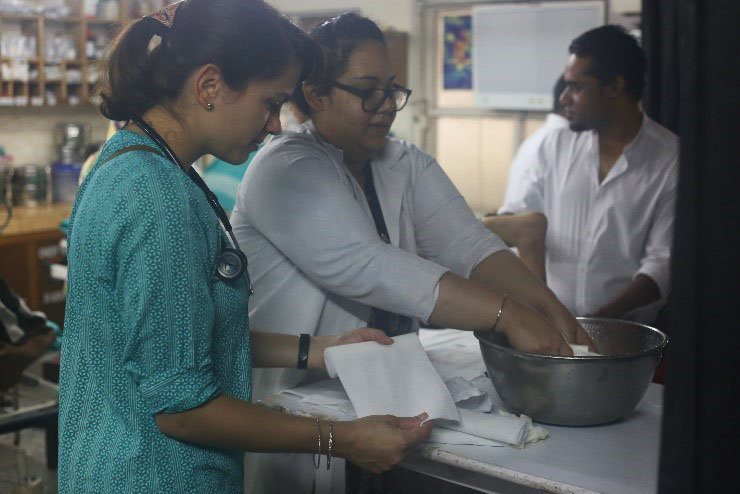 Maria Story's elective in Manali, India
I went to Lady Willington Hospital in Manali, India during my third year of residency for 4 weeks. Manali is a rural hill station (small town) in the state of Himachal Pradesh in north central India. [
more...
]
---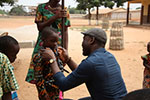 Tropical Medicine in rural Ghana - Josiah Zubaru
I spent 2 weeks in the village of Agbozume, Volta Region in Ghana in the Spring of 2017 during my 3rd year of residency. This was my second time visiting and providing healthcare to this community of mostly farmers and traders. [
more...
]
---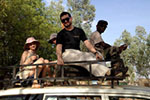 Juan Caraballo's elective in Niger
I spent the last 3 weeks and a half in Niamey, Niger. Niger is a landlocked country in West Africa. I worked under the supervision of Dr. Susan Beebout in the Clinique Olivia, a clinic in a poor part of the city associated with Evangelical Church of Niger. [
more...
]
---
Click here for additional information.