Family Medicine Benefits
In addition to benefits provided by University of Iowa Hospitals and Clinics, the Family Medicine department extends the following benefits to its residents:
One week conference leave during second and third year
One week for Practice Search Leave (final year of training)
A laptop and power mic are provided during training
Meal allowance
Book and conference funds of up to $2,250 for the duration of residency
Individual workspace and study carrel (located in Residents' Room)
Mid-winter retreat for resident group
Iowa resident physician license application fee
Iowa permanent medical license application fee
American Academy of Family Physicians resident dues
American Board of Family Medicine certification exam registration fee
Advanced Cardiac Life Support Course
Pediatric Advanced Life Support Course
Neonatal Resuscitation Program
Advanced Life Support for Obstetrics Course
Advanced Trauma Life Support Course (for those interested)
Social activities for residents, faculty, and staff take place throughout the year.
Residency picnic - The picnic is held in early July at the Terry Trueblood Recreation Area for incoming residents and their families to meet with faculty and staff from the Family Medicine department and clinic.
Kickball - A friendly competition between faculty and residents held yearly. Faculty traditionally win!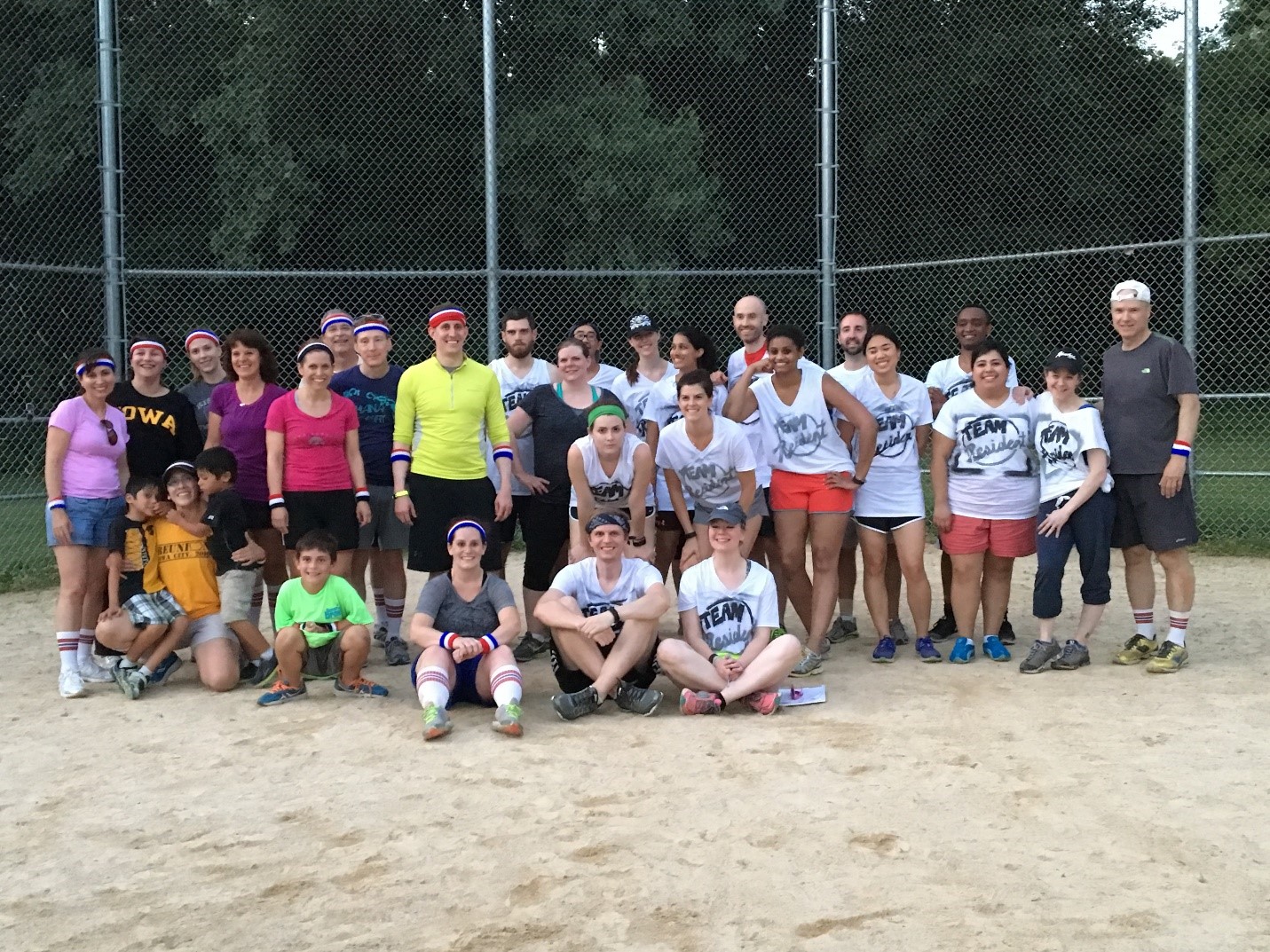 Holiday party - A holiday party is scheduled each December for the Family Medicine Department and clinics including faculty, residents, staff, and their families.
Graduation - A graduation ceremony and dinner take place in June to honor the graduating residents and fellows. This evening is one of celebration and farewell. It represents an opportunity for each of us to congratulate the graduating residents for their dedication and hard work as well as to express our thanks for their efforts on behalf of our patients and the program.
Retreat - A mid-year resident retreat takes place out of town and is intended to give residents and their families an opportunity to relax and socialize. A brief program includes class meetings and presentations by speakers centered around management of health systems, teaching and wellness. All residents are released from service and call responsibilities during their retreat and faculty members cover the Family Medicine Services.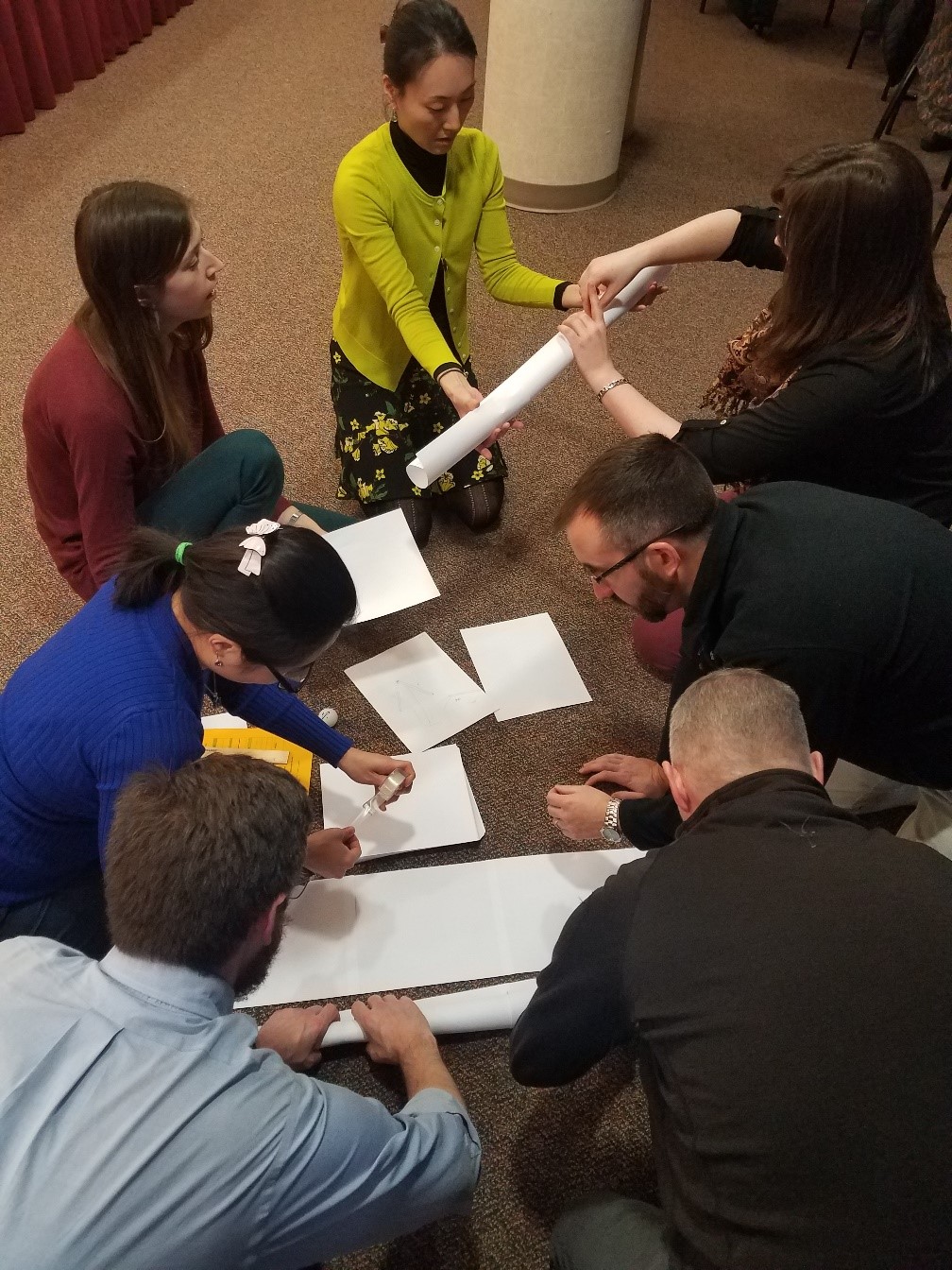 Wellness & support groups - The groups meet every four weeks during the lunch hour and are led by residents and faculty. Most importantly, our residents enjoy spending time with one another and organizing social activities.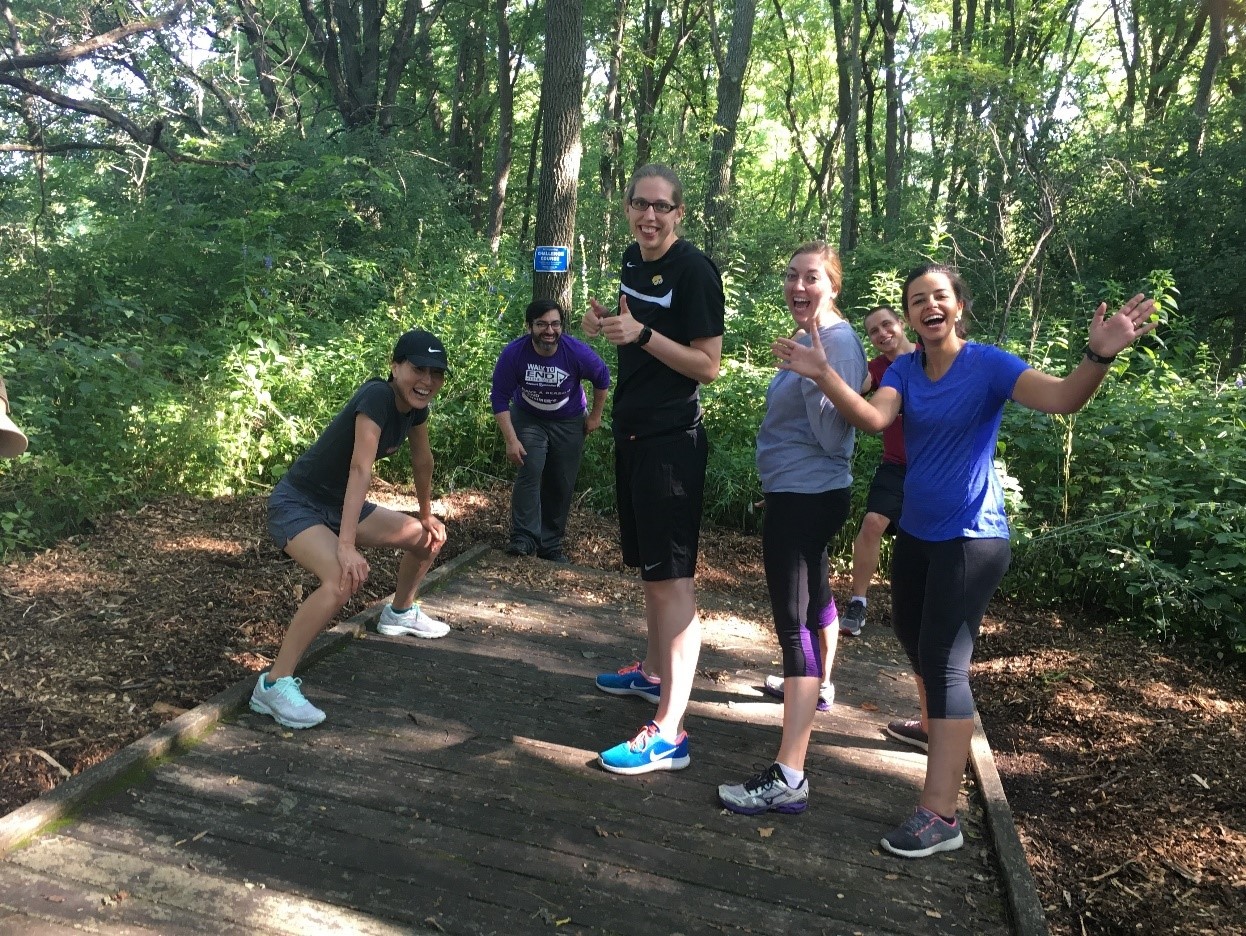 If your vision of residency includes giving up your personal life, think again. Iowa City will raise your sense of adventure and provide you with some of the best times of your life.