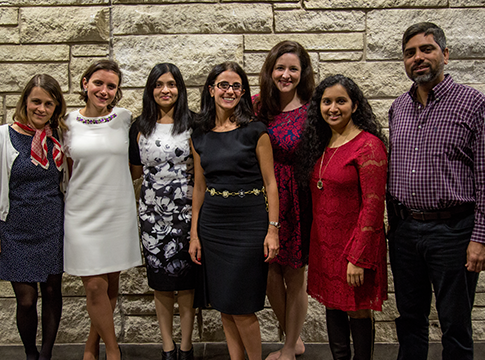 The Division of Endocrinology and Metabolism of the Department of Internal Medicine at The University of Iowa offers an instructional program for qualified individuals desiring advanced training in academic and clinical endocrinology. We offer 2-year clinical fellowship training and 3-year research fellowship training.
Qualifications for candidates include:
 (1) MD degree (or equivalent)
 (2) Successful completion or expected completion of three years of residency training in Internal Medicine, with Board Eligibility or Certification by the American Board of Internal Medicine, by the initiation of Endocrinology Fellowship training.
Our training program in Endocrinology, Diabetes, and Metabolism is designed to provide advanced training and experience for the trainee to acquire the knowledge, skills, attitudes, and experience required for all of the competencies needed by an endocrinologist. Our program fulfills trainee needs, whether their future career plans lead them to clinical practice, endocrine research, clinical education, or some combination of all three. Suitably qualified fellows may also undertake a program leading to a Certificate, Masters, or PhD degree in Translational Biomedicine or Medical Education during their tenure. 
Our goals are the development of academic and research leaders who will advance endocrinology research and practice, and the development of endocrinologists who will provide the highest quality care to patients with endocrine disorders in all health care settings.