Sujana Madathil, MBBS
Home country: India
Medical School: Government Medical college, Kozhikode, Kerala, India
Residency: Pediatric Neurology, University of Iowa Hospitals & Clinics
Pediatrics: Driscoll Children's Hospital, Corpus Christi, Texas
Why Iowa:
As a sleep medicine fellow at UI Hospitals & Clinics, I get the opportunity to see a wide variety of sleep related pathologies in both children and adults. The working environment is collegial, and the faculty are very encouraging and supportive. There is the right amount of autonomy and supervision in the training which helps you to challenge yourself and learn every day. I find Iowa City, a great place to live and it has excellent schools, public libraries, parks and bike trails.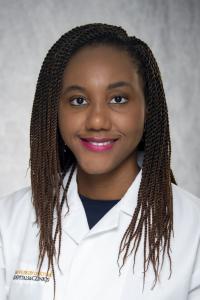 Ogechukwu Obiano, MD
Hometown: Houston, Texas and Lagos, Nigeria
Undergraduate: Baylor University, Waco, TX
Medical School: University of  Texas at Houston (McGovern Medical School)
Residency: Internal Medicine and Psychiatry Residency, University of Iowa
Why Iowa:
I had a wonderful residency experience here in Iowa and chose to remain here for my sleep medicine fellowship. The sleep medicine department has talented faculty, a state of the art sleep center, a large catchment area, and a positive learning environment. The fellowship program is flexible with ample opportunities to tailor training to specific interests. There is exposure to large variety of adult and pediatric cases. The faculty are dedicated to teaching and are  friendly, collegial, and approachable. Overall, this is a great sleep medicine fellowship program and I would recommend it to any physician interested in the field of sleep medicine.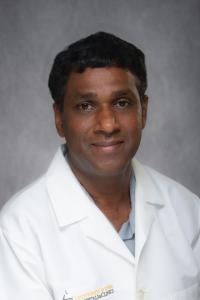 Chiranjeevi Pramodnath Siddagunta, MD
Home country: India
Medical School: Sri Venkateswara Medical School 
Residency: Family Medicine Residency at Cedar Rapids Medical Education Foundation, Cedar Rapids, Iowa
Why Iowa:
I chose the sleep medicine fellowship at UI Hospitals & Clinics because I know the department has highly skilled and talented faculty. It has a state of the art sleep center and a large catchment area. The faculty are very nice and engaging. I feel the fellowship is flexible and has a very positive environment. UI Hospitals & Clinics Sleep Medicine is a large referral center which gives me the opportunity to see all the unusual and complicated cases. This fellowship gives you the opportunity to pursue your interests. It has very friendly faculty to help and guide you at every step.