We invite you to consider the advantages of a program that will expose you to:
High-powered faculty members dedicated to your success
Comprehensive exposure to all subspecialties
The opportunity to see some of the most unique cases across all subspecialties
A state-of-the-art clinical facility; learn about the new University of Iowa Stead Family Children's Hospital, which opened in early 2017
The accomplishments of our residency graduates demonstrate our commitment to help you develop necessary medical judgment to succeed in your career endeavors. Learn about our graduates.
Take a virtual tour of the Stead Family Children's Hospital
Follow Dr. Thirnbeck through A Day in the Life at Continuity Clinic
Where are we from and where do we go?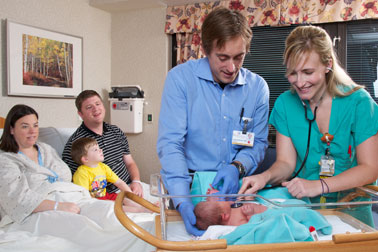 Hear what our residents say about choosing the University of Iowa Pediatric Residency Program