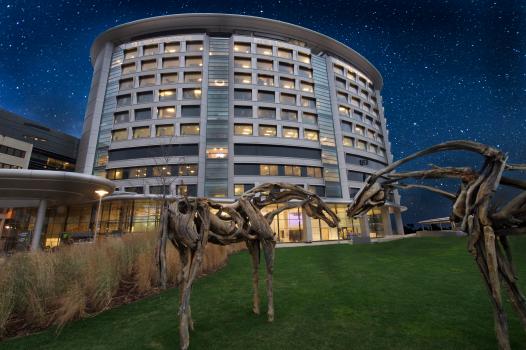 Qualifications
Applicants must have completed a 4-year ACGME-approved anesthesia residency.
Must be able to apply successfully for an Iowa state medical license.
Board eligible or board certified in Anesthesia.
Application Process
Applicants should submit their application through ERAS – ERAS for Fellowship Applicants. Applicants can begin applying to December cycle ACGME fellowship programs, which applies to Pediatric Anesthesia, beginning in November. Thru ERAS, you will submit your:

ERAS application
Curriculum vitae/resume
In place of a personal statement on the ERAS application, applicants should answer question #1 as well as any two (2) of the questions #2a-2d. Please identify the question you intend to answer at the top of each answer.

Question 1:
What particular personal qualifications and characteristics will allow you to become an effective consultant in pediatric anesthesiology, and why is it important to you to become a pediatric anesthesiologist?

Question 2:
Please choose two of the following questions to answer.
2a. How will completion of a pediatric anesthesiology fellowship allow you to further your goals?
2b. Describe what you consider to be your most significant contribution or achievement, including the impact you made.
2c. Being a part of hospital leadership should be important to anesthesiologists. What role do you think you might take within the leadership structure of your future hospital?
2d. Describe a challenging situation in your life or career and what you learned from it.
 
Letter of reference from Anesthesia residency program director
Two additional letters of reference from either pediatric anesthesia faculty, other anesthesia faculty, or the Anesthesia Chair.
USMLE Step 1, 2 and 3
Copy of ECFMG certificate (applies to international medical graduates only)
Medical school Dean's letter (MSPE-medical school performance evaluation)
 

Fellowship applicants must register with the NRMP starting in June. Match day occurs in mid-October, with the fellowship beginning the following July.
Applicants should email their ABA Basic Exam report to the fellowship coordinator.
Following review of a completed application and all supplemental documents, applicants may be offered an interview. Note: Due to COVID-19, all interviews will be conducted online.
For additional information about the fellowship program, contact:
    Tammi Steffen, BS
    Pediatric Anesthesia Fellowship Coordinator
    Department of Anesthesia
    University of Iowa Health Care
    200 Hawkins Drive, 6-JCP
    Iowa City, Iowa 52242-1079
    1-319-356-7205
    tammi-steffen@uiowa.edu
The Department of Anesthesia at Roy J. and Lucille A. Carver College of Medicine and UI Health Care shares the University of Iowa's commitment to equal access and, consistent with its academic mission and standards, strives to achieve excellence through the advancement of diversity, equity, and inclusion. In the Department of Anesthesia, we are mindful of all aspects of human difference and define diversity in the broadest sense to mean inclusion of all persons. This means we do a holistic review of applications, with particular interest in recruiting applicants who have shown grit and resilience in their path to medicine, as well as potential to lead anesthesiology in the future.