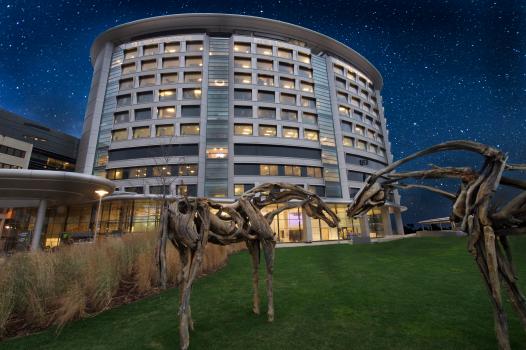 Qualifications
Applicants must have completed a 4-year ACGME-approved anesthesia residency.
Must be able to apply successfully for an Iowa state medical license.
Board eligible or board certified in Anesthesia.
Application Process
​The University of Iowa Pediatric Anesthesia Fellowship utilizes the Central Application Service, administered by SF Match. Candidates must apply to our fellowship by going to SF Match and using this service to submit an application.  Their website gives instructions on registering for the match process, as well as how to submit the application and supplemental documents.
Applications are reviewed and suitable candidates will be invited for an interview.
Deadlines
The application and interview season runs from January to May. Applicants should apply in their second to last year of residency (for Anesthesia residents this would be the CA-2 year) as the match occurs approximately 14 months prior to the start of the fellowship year. For instance, fellows interviewing in the 2022-2023 academic year will match in June 2023 for a July 2024 fellowship start.
While there is no hard deadline for the submission of applications, applicants should be mindful that rank lists are due late May and thus, applications must be submitted early enough to allow for scheduling and completion of interviews prior to this date.
The Department of Anesthesia at Roy J. and Lucille A. Carver College of Medicine and UI Health Care shares the University of Iowa's commitment to equal access and, consistent with its academic mission and standards, strives to achieve excellence through the advancement of diversity, equity, and inclusion. In the Department of Anesthesia, we are mindful of all aspects of human difference and define diversity in the broadest sense to mean inclusion of all persons. This means we do a holistic review of applications, with particular interest in recruiting applicants who have shown grit and resilience in their path to medicine, as well as potential to lead anesthesiology in the future.