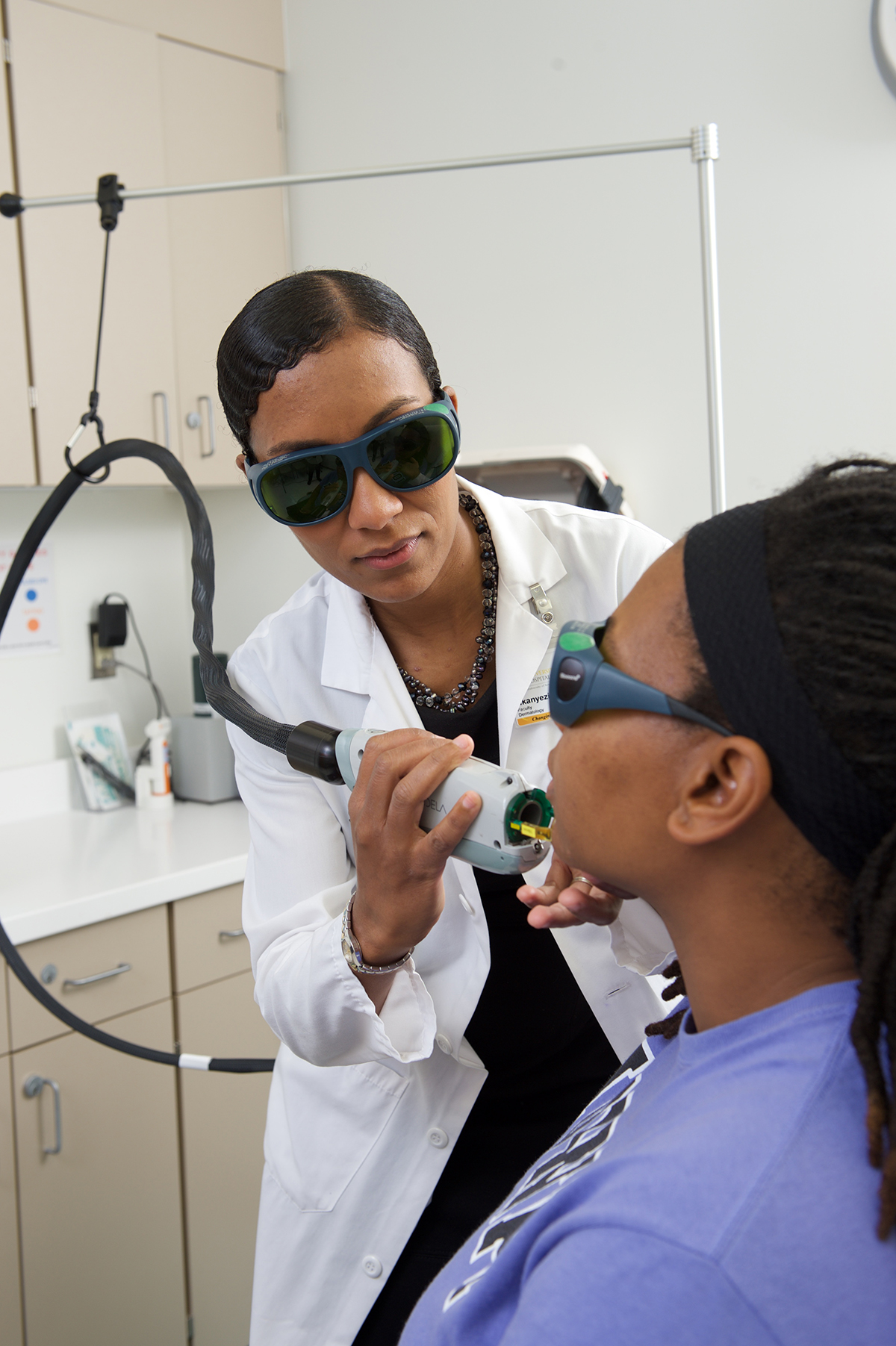 The Micrographic Surgery and Dermatologic Oncology Fellowship at University of Iowa Hospitals & Clinics is an intense one-year ACGME-approved program offered to board eligible/board-certified dermatologists with emphasis on Mohs micrographically controlled excision and cutaneous surgery and complex reconstruction.
During the Micrographic Surgery and Dermatologic Oncology Fellowship the Fellow is involved in the evaluation, surgery, and follow-up care of essentially all cutaneous oncology patients treated. This experience is rigorous and wide-ranging. The Fellow will have exposure to the following procedures and therapeutic processes:
There will also be exposure to:
Mohs micrographic surgery
Excisional surgery of benign and malignant lesions
Repair and reconstructive surgery to include:

Local flaps
Staged reconstruction
Skin grafts
Nail surgery
Scar revision
Dermabrasion
Variety of other cutaneous surgical procedures

Laser surgery (CO2, non-ablative and ablative fractionated, pulsed dye, NDYAG, and tattoo)
Filler injections
Sclerotherapy
Chemical peels
Botulinum toxic injection techniques
The Fellow will have extensive hands-on experience as the "first surgeon", performing approximately 1200 Mohs cases per year (approx. 800 at UI Hospitals & Clinics and 400 at the Iowa City Veterans Affairs Medical Center). The Fellow is supervised by two Mohs fellowship-trained surgical faculty—Dr. Marta VanBeek and Dr. Nkanyezi Ferguson.
The Fellow will be involved in ongoing surgical consultations from other services within the medical center. Such consultations occur on a daily basis and are most frequently seen from:
Otolaryngology - Head and Neck Surgery
Orbital and Oculoplastic Surgery
Plastic and Reconstructive Surgery
Surgical Oncology
Orthopedics
Radiology
Urology
OB-GYN.
The Fellow will be involved with evaluation, surgery and follow-up of patients receiving Mohs micrographic surgery at the Veterans Affairs Hospital. The fellow is expected to complete an in-depth research project by the time he or she finishes the fellowship and to prepare a manuscript suitable for submission to a peer-review journal.