Oday Halhouli, MD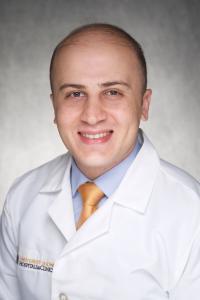 About
Medical School
University of Jordan, Jordan

Why Iowa
I was fascinated by the welcoming and warm nature of people here. I felt that the program supports residents in pursuing their diverse individual future plans and accommodate their interests. Also, working with people from all over the world helped me build strong friendships and grow personally and professionally. 
Professional/Research Interests
Career goals: Planning to pursue further training in movement disorders and dementia. I am interested in academic career pathway where I continue to learn, educate, research, and provide patient care. 
Research interests: Lewy body disease, Parkinson's disease, delirium, and dementia. 
More About Me
Interests include baking, soccer, comedy, travel