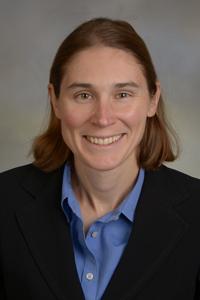 Research Areas of Interest
Clinical and translational research in ocular melanoma and other posterior segment tumors
Clinical and translational research in von Hippel Lindau disease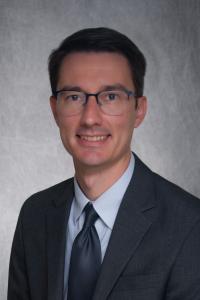 Research Areas of Interest:
Clinical and translational research on ocular inflammatory and inherited retinal diseases

Research Areas of Interest
Developing software and bioinformatics to combine genomics and phenotypic data to study inherited eye disease.

Research Areas of Interest
Clinical research on ocular melanoma and other ocular neoplasms
Clinical research on proliferative vitreoretinopathy, and age-related macular degeneration
Research Areas of Interest
Clinical research involving multimodal retinal imaging for the discovery of imaging-related biomarkers, genotype-phenotype correlations, and novel insights into pathophysiology
Translational research involving rat models of retinal degeneration for the development of gene and stem cell therapy for inherited eye disease

Research Areas of Interest
Utilizing human donor eyes to elucidate the cellular pathophysiology of diseases affecting the human retina and choroid in order to identify targets for treatment

Research Areas of Interest:
Wide field OCT angiography, particularly for diabetic retinopathy
Multimodal retinal imaging to enhance diagnosis and pathophysiologic understanding of choroidal and retinal disease
Clinical and translational research in complex retinal detachment, severe ocular trauma, pediatric retinal disease, uveitis, and ophthalmic genetics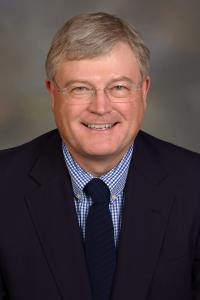 Research Areas of Interest
Research focus is on evaluating treatments for retinal disorders, typically through clinical trials.
Currently investigating gene replacement therapy to treat Leber's congenital amaurosis, as well as evaluating a light cycle inhibitor to treat the atrophic form of age-related macular degeneration termed geographic atrophy.
Currently working on electronic enhancement and sensory substitution approaches for low vision navigation and function.

Research Areas of Interest
Bioinformatic investigations into the genetics and biology underlying inherited eye disease.

Research Areas of Interest
Molecular genetics of monogenic disorders, as well as polygenic and multifactorial disorders

Research Areas of Interest
Translational and clinical research related to retinal diseases, especially:

Age-related macular degeneration: from stem cell therapies to clinical trials to basic mechanisms of the pathophysiology especially related to genotype
Diabetic retinopathy: tissue and image-based analysis in mice and humans with focus on pathophysiology and treatment
Inherited macular dystrophies and retinal degenerations–gene and stem cell therapies in pigs and humans as well as phenotype-genotype correlations
Development of vitreoretinal surgical inventions and procedures

Research Areas of Interest
Genetic basis and disease mechanisms of inherited retinal diseases
Affordable genetic testing with high sensitivity and specificity
Affordable gene and stem-cell therapies for ALL inherited retinal diseases
Web-based teaching of inherited retinal diseases
Deming-based continuous process improvement in academic medicine

Research Areas of Interest
Disease modeling of inherited eye diseases using patient derived stem cells
Treatment using genome editing, gene augmentation, retinal engineering, and cell transplantation.