Kai Rogers, MD, PhD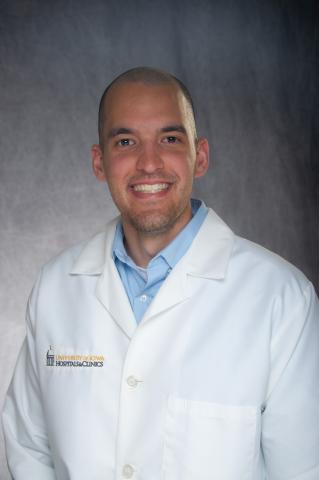 Pathology-Anatomic and Clinical Resident
About
Medical School
University of Iowa Carver College of Medicine, Iowa City, Iowa

Degrees
PhD, Microbiology, University of Iowa, Iowa City, Iowa
MS, University of Iowa, Iowa City, Iowa
BS, Microbiology, University of Washington, Seattle

Residency
Pathology Residency, University of Iowa Hospitals & Clinics, Iowa City, Iowa

Why Iowa
I came here for training 7 years ago and fell in love. Excellent training in a family-friendly area with world-class research and a strong culture of collaboration. 
Professional/Research Interests
Career goals: Academic pathology with a basic science lab performing translational research.
Research interests: Transfusion Medicine, Translational Science, Immunology, and Immunotherapies
More About Me
I enjoy macrophotography of arthropods in my free time and I am passionately enthusiastic about ants. My world revolves around my family.