Erik Arneson, MD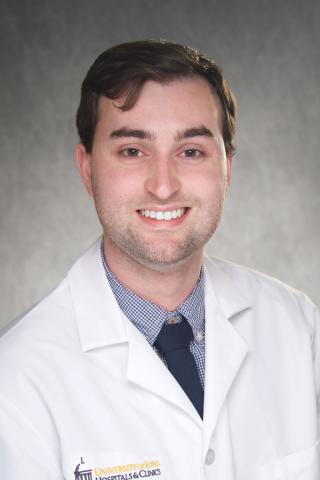 About
Hometown
West Des Moines, Iowa
Medical School
University of Iowa Carver College of Medicine

Why Iowa
Iowa not only has a prestigious history as a major player in the field of neurology but also has a large patient base which allows its residents to get a lot of experience seeing a wide variety of different diseases. Iowa City is a fun town with a great atmosphere and the staff at the University are incredibly kind and supportive.
Professional/Research Interests
Career goals: I plan on doing a fellowship in neuroimmunology after graduating from residency.
Research interests: Neuroimmunology, Neuro-education 
More About Me
Interests include hiking, playing with my dog, raising tropical fish, going to the movies with my wife