Brooke Kubat, MD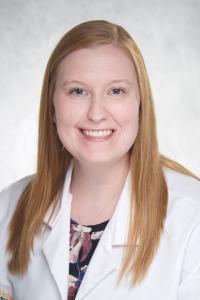 About
Medical School
University of North Dakota

Why Iowa
My favorite thing about Iowa City is the people. Everyone is so friendly and welcoming. There's also a lot to do in my downtime, especially in the summer, from walking trails to exploring shops downtown to going out to eat to visiting cultural colonies in the area.
Professional/Research Interests
My interests in neurology are very broad currently. I'm excited to explore the different areas of neurology and that we have the opportunity to experience most aspects of neurology here at University of Iowa Hospitals & Clinics.