Aygun Asgarli, MD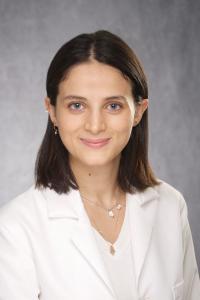 About
Medical School
Acibadem Universitesi, Turkey

Why Iowa
University of Iowa Neurology Residency Program was my top choice mainly because of its extremely kind and supportive faculty, diverse patient population, unique clinical and didactic curriculum, well-established Sleep Disorders Center, availability of great research opportunities, resident wellness-related activities and resources. Moreover, Iowa City has a very kind population, peaceful environment, lots of activities and events which make it a wonderful place to live.
Professional/Research Interests
 I am mainly interested in sleep medicine, so that following my neurology residency training, I am planning to do a fellowship in that sub-specialty.