Art Thanupakorn, MD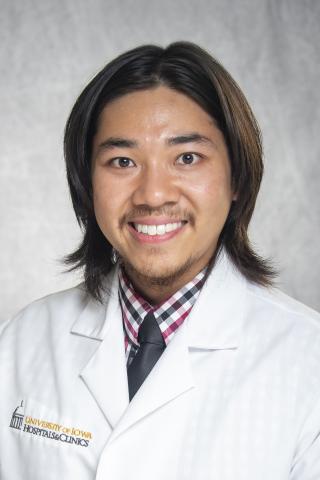 About
Hometown
Humboldt, Iowa; Urbandale, Iowa
Medical School
University of Iowa Carver College of Medicine

Why Iowa
The community. There is something about Iowa that continues to draw me back. The bonds within the neurology porgram are evident among the staff, residents, and patients. Plus, there is so much to do outdoors. My family loves getting together with other families; we enjoy a nice hike, trip to the lake, or BBQ in the backyard. Iowa winters might be cold, but the Iowa wave is what keeps us warm. Go Hawks!
Professional/Research Interests
I am interested in both epilepsy and sleep medicine. I envision myself practicing in a private outpatient town, but being born in a rural town, I see the importance of teleneurology and hope to advance teleneurology within Iowa as well. 
More About Me
Alongside my wife and my daughter, I like to 3D print, golf, disc golf, kayak/SUP, fish, hike, bike, bowl, play board games, play music (piano, guitar, ukulele), etc. I'm learning that my main hobby is to continue to learn new hobbies. As for traveling, we have family in Florida and California, so we enjoy hitting up the coasts on vacation. We also have family in Thailand with plans to visit Thailand every few years. I have also gone on mission trips to Haiti, Nicaragua, and the Dominican Republic, with hopes of continuing to do mission work as a neurologist.