Alex Farris, MD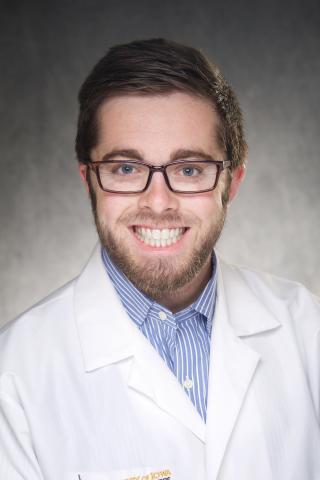 About
Hometown
Indianapolis, Ind.
Medical School
Indiana University School of Medicine

Why Iowa
Excellent neurology residency program, familiar culture and climate (I grew up in Indiana). The value that the city places on local artists, writers, farmers, and activists. The city is as focused on national & global events as any Big Ten college town should be, but it also showcases all the people who make the city home & make the city better.
Professional/Research Interests
Career goals: Fellowship in sleep medicine, followed by either academic or community sleep clinic
Research interests: N/A
More About Me
[Interests include] board games, video games, stargazing, human spaceflight, and journalism. For the last one, although I'm now a doctor, I still have some allegiance to my prior career in photojournalism. I've been subscribed to The New York Times since they first started digital subscriptions in 2011.