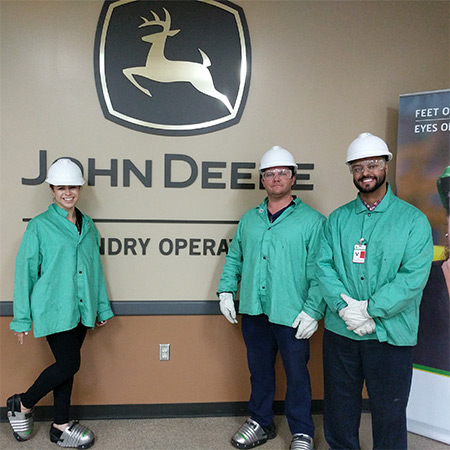 The University of Iowa Occupational Medicine Residency Training Program is one of only 24 ACGME-accredited programs in the United States to offer training for a specialty that is growing in scope and demand.
Our two year program integrates academic public health education (leading to the MPH degree) with patient-oriented clinical experiences. We emphasize an interdisciplinary approach to occupational medicine practice. Residents have the opportunity to work with other trainees and professionals in industrial hygiene, ergonomics, toxicology, and other fields in the College of Public Health (fully accredited by the Council for Education in Public Health).
According to the latest rankings from U.S. News & World Report, the University of Iowa College of Public Health is #17 in the nation. The College of Public Health has over 400 graduate students pursuing advanced training in the public health sciences. Residents have access to several federally funded research centers, including the Environmental Health Sciences Research Center, the Great Plains Center for Agricultural Health, and the Injury Prevention Research Center.
We offer a broad range of clinical (including community-based occupational medicine clinics, corporate medical programs, and hospital-based specialty practices), industrial, government, and research training experiences. In addition, residents regularly participate in the Occupational Medicine Clinic at the University of Iowa Hospitals & Clinics. University of Iowa Hospitals & Clinics, our primary teaching hospital, is a large tertiary care hospital serving as the regional referral center for the upper Midwest. It is ranked among the best hospitals in America.
Occupational medicine residents are provided an office with personal computers providing electronic access to library resources (including PubMed and other on-line clinical databases), electronic medical records, and the internet, in addition to the standard suite of word-processing, spreadsheet, and email software. 
Although the training is rigorous and requires considerable study, resident work hours are typically 45-55 hours per week. They have no regularly scheduled night or weekend call responsibilities.