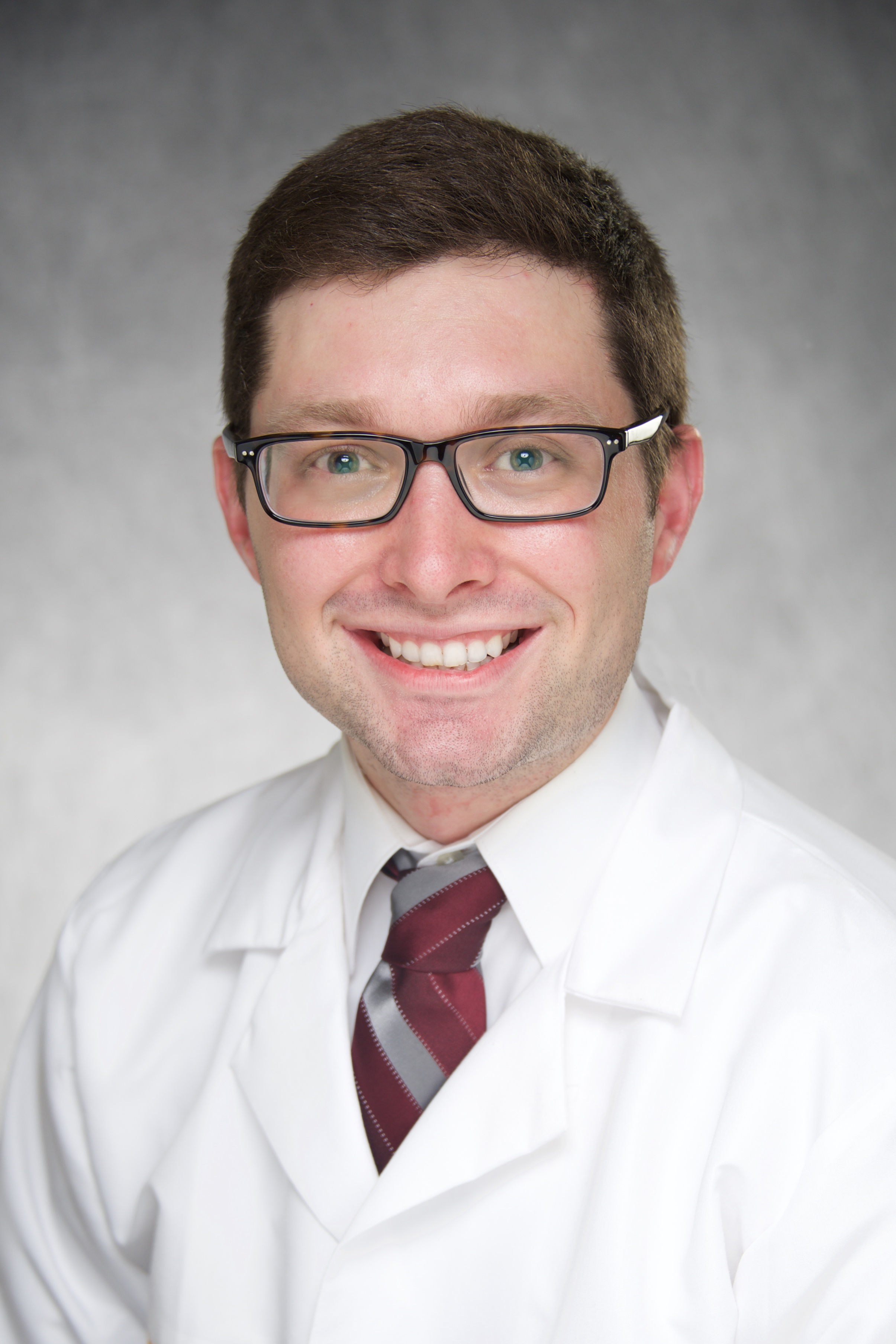 Medical school: Pennsylvania State University College of Medicine
Undergraduate: Saint Francis University
Hometown: Sewickley, PA
"When choosing the neurosurgery residency program at Iowa, I was struck by the types of cases the chief residents described being able to do own their own and the team-based mentality the residents seemed to have. Having been in the program for several years now, I still am struck by the fantastic training with high clinical volume, hands-on operative experience, and extensive research opportunities. The residents have a great team-based mentality and camaraderie that make the challenges of neurosurgery enjoyable. My wife and I love living in Iowa and it is a wonderful place to raise our three young children. I would absolutely choose Iowa again."
Clinical interests
Open and minimally invasive skull base approaches
Research interests
Radiographic and clinical variation in Chiari Malformation I
Neurocognition in Chiari Malformation I and cerebellar contribution to modulating cognitive tasks
Brainstem anatomy/histology
7T MRI of brainstem/cerebellum
Clinical outcomes in endoscopic transsphenoidal surgery
Selected publications
Seaman SC, Dawson JD, Magnotta V, Menezes AH, Dlouhy BJ. Fourth ventricle enlargement in Chiari malformation type I. Word Neurosurg. 2019 Sept 9.
Seaman S, Kerezoudis P, Bydon M, Torner JC, Hitchon PW. Titanium vs. polyetherketone (PEEK) interbody fusion: Meta-analysis and review of the literature. Clin Neurosci. 2017. Oct;44:23-29.
Payne R, Seaman S, Sieg E, Langan S, Harbaugh K, Rizk E. Evaluating the evidence: is neurolysis or neurectomy a better treatment for meralgia paresthetica?  Acta Neurochir (Wien). 2017 May; 159 (5): 931-936.
Seaman S, elson P, Alexander J, Swift A, Fick J. Resolution of intractable retching following mobilization of a dolichoectatic vertebral artery: case report of a unique brainstem-cranial nerve compression syndrome. J Neurosurg. 2017 Oct; 127(4): 761-767.
Krishnamurthy V, Mukherjee D, Reider A, Seaman S, Singh G, Fernandez-Mendoza J, Saunders E. Subjective and objective sleep discrepancy in symptomatic bipolar disorder compared to healthy controls. J Affect Disord. 2018 Mar 15; 229:247-253.