All fellows are required to participate in scholarship, but the requirements vary between clinical and research fellows.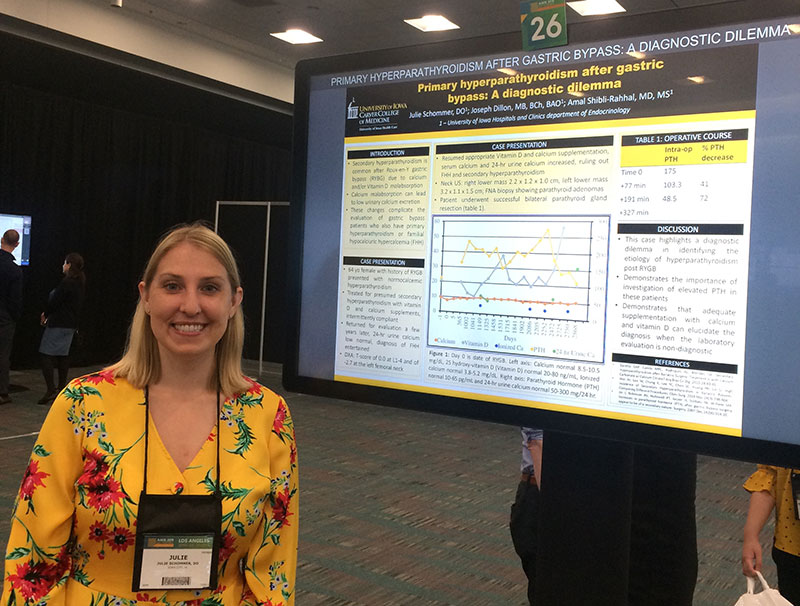 Research Fellowships
Research fellowships are three years long, with a major emphasis on basic, translational, or clinical research training. Under close mentorship, research fellows participate in a rigorous and well-defined program that will prepare them for a career in academic research. The successful research fellow will write grant proposals in pursuit of funding, present their research at local, regional, and national meetings, and prepare and publish original research papers. The research program that the fellow participates in will be relevant to endocrinology and metabolism and can be based in the Division of Endocrinology or in other departments or divisions.
Clinical Fellowships
Clinical fellowships are two or three years long, preparing the fellow for a career as a clinician. Clinical fellows are not required to conduct formal research, but are still expected to participate in scholarly activities. These scholarly activities are more broadly defined and can encompass basic or clinical research, outcome research, literature reviews, description of novel clinical findings in case reports and series, and development and assessment of rigorous practice improvement protocols. The fellow will carry out the scholarly activity with the goal of publishing at least one manuscript in a peer-reviewed journal or presenting at a national professional meeting.
The Fraternal Order of Eagles Diabetes Research Center has received a $2.02M T32 grant.