Intern Orientation
Intern Orientation is a week-long introduction to UIHC and our residency program.  It provides a wonderful opportunity to become familiar with UIHC, the VAMC, and enjoy meeting new colleagues.  Interns receive training in the electronic medical record systems at both UIHC and the VAMC, orientation to their assigned Continuity of Care Clinics, and access to vital resources that will help their intern year be a successful one.  Team building activities provide a fun opportunity to get to know fellow interns.
Read about A Day in the Life of our residents.
Welcome Picnic
At the close of intern orientation, a welcome picnic is held for the new interns and their families. All residents and faculty are invited to attend.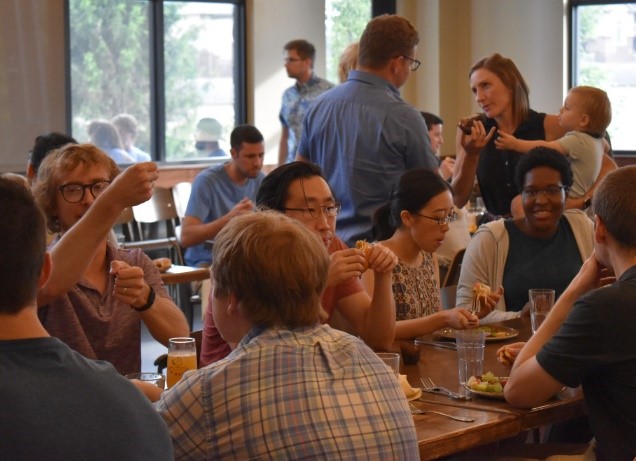 Resident Workshops
Each year, a 1-day off-campus workshop for each residency class is organized to provide further skill development in the areas of communication, teaching, leadership, team-building, wellness and self-development. Each workshop is purposefully planned to provide didactic and interactive sessions, which address topics most pertinent to the level of the resident participant.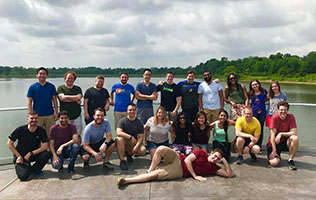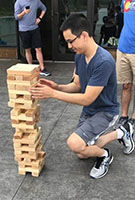 Winter Recognition Event 
The Internal Medicine Residency hosts an annual winter gathering at a local establishment to recognize the hard work and dedication of our residents.  It is a welcome time to relax and enjoy time away from the hospital with friends and colleagues.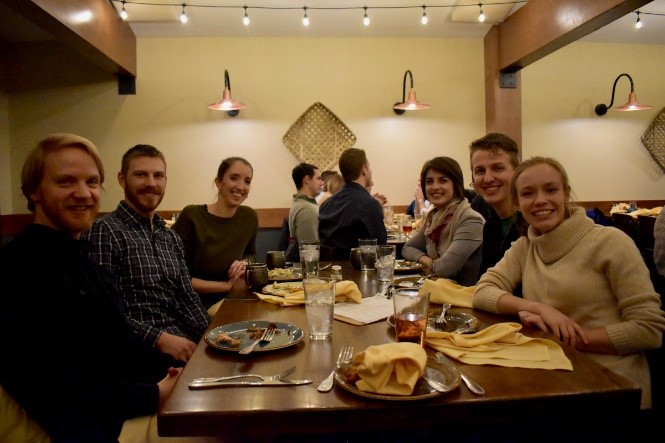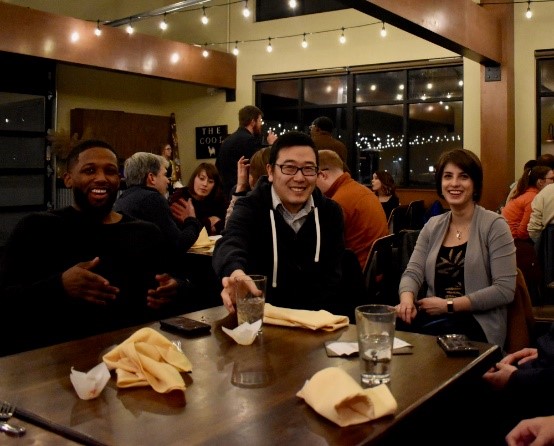 Graduating House Staff Dinner
In June, the department hosts a farewell dinner program honoring the graduating residents and celebrating their accomplishments. The residents' selection of Faculty Teacher of the Year is also recognized at this event.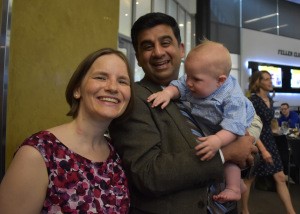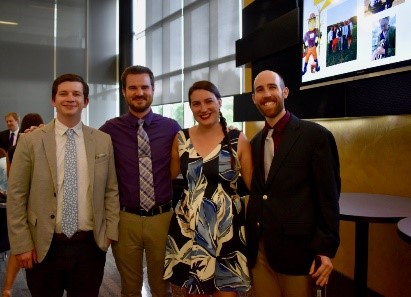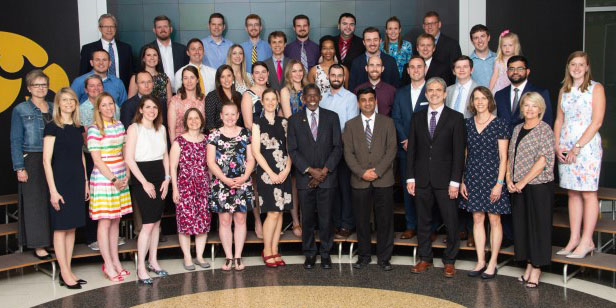 After Hours
Social events and fun activities are facilitated by the close proximity of the downtown Iowa City area and the open, welcoming resident community.  There are multiple social events throughout the year that are planned by the Resident Council, a group consisting of elected representatives from each of the residency programs at the University of Iowa.
 There are many interest groups that are available to our residents as part of the University community: UIHC Writers' Group, Internal Medicine Book Club, faculty/staff orchestra are a few examples.