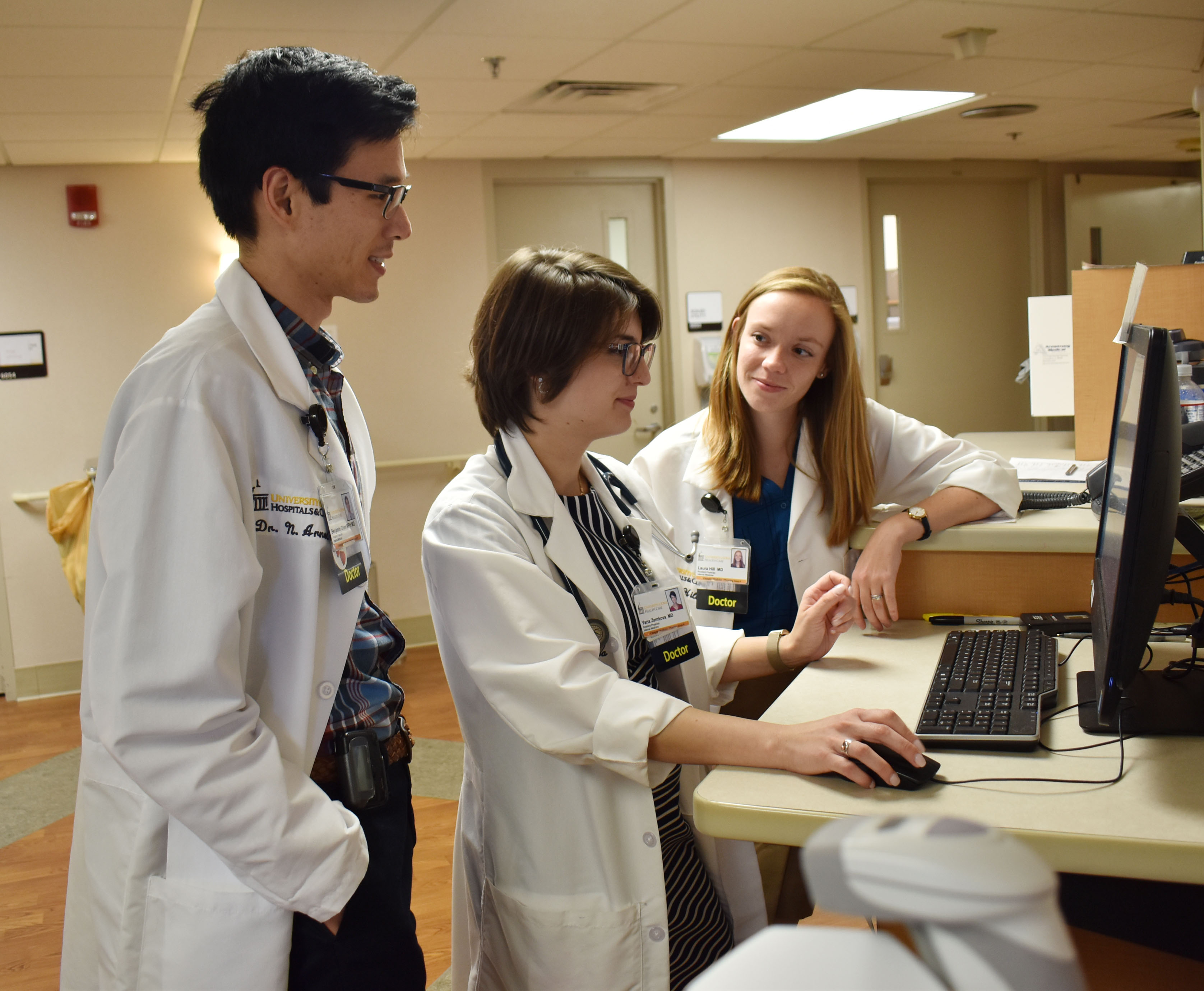 Our three-year categorical program emphasizes the development of not only well-rounded but also well-respected physicians, who are equipped with the essential tools and competency to excel in areas such as academic, sub-specialty, hospitalist and the community-based fields of internal medicine.
Our three-year categorical program emphasizes the development of well-rounded physicians, equipped with the tools to excel in all areas of internal medicine.
Residents within our program are provided progressive patient care responsibilities allowing for academic and professional growth as they transition toward independent practice. During this time, they are given the opportunity to explore potential career paths, including primary care, hospital medicine, sub-specialty care, and research.
While all residents will be exposed to the full breadth of internal medicine training through required rotations, we offer the opportunity to tailor educational opportunities to the individual resident. This is accomplished through longitudinal sub-specialty clinics in our outpatient Y-week curriculum, elective rotations that suit career-related interests, and opportunities for research. In addition, we also have hospital medicine and primary care focused pathways for interested residents.
See what else sets our program apart by exploring our site, where you can find in-depth descriptions and contact information for many of the exciting opportunities the University of Iowa Hospitals & Clinics has to offer.
We would love to hear from you, feel free to contact us with any further questions!