2019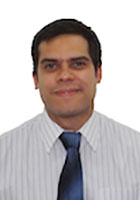 Congratulations to Camilo Cano for being voted 2019 Internal Medicine Resident/Fellow Teacher of the Year - by the Internal Medicine Residents!
---
2018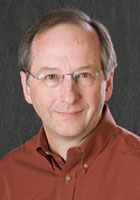 Michael Welsh among team of scientists sharing 2018 Warren Alpert Foundation Prize
The 2018 Warren Alpert Foundation Prize has been awarded to five scientists, including the University of Iowa's Michael Welsh, MD, for transformative discoveries in the fields of genetics, physiology, pulmonology and pharmacology that led to the development of life-altering precision-targeted treatments for the devastating multi-organ disease cystic fibrosis (CF).
---
Congratulations to Jeff Wilson for being voted Internal Medicine Resident Faculty Teacher of the Year by the Internal Medicinue residents!
---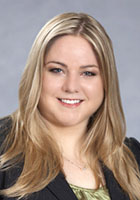 Congratulations to Elizabeth Batchelor for being voted 2018 Internal Medicine Resident/Fellow Teacher of the Year - by the Internal Medicine Residents!
---
2017
Congratulations to Charles Rappaport for being named 2017 Outstanding Fellow of the Year!
---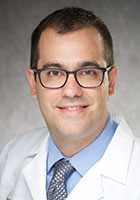 Alejandro Pezzulo wins Parker B. Francis Fellowship
Dr. Alejandro Pezzulo, Fellow in Pulmonary Disease and Critical Care Medicine, has won a prestigious Parker B. Francis (PBF) Fellowship in Pulmonary Research. Under the guidance of a formally identified mentor—in this case, Division Director Dr. Joe Zabner—Dr. Pezzulo will use this 3-year, $156,000 award to pursue research into the role of two enzymes, HDAC6 and HSP90, in airway goblet cell metaplasia and its resultant impact on cystic fibrosis.
---
Jeff Wilson Wins Theilen Award
Dr. Jeffrey Wilson has been awarded one of the highest distinctions the Carver College of Medicine grants, the Dr. Ernest O. Theilen Clinical Teaching and Service Award. This award, sponsored by the Office of Faculty Affairs and Development, recognizes a faculty member each year who embodies the ideals Dr. Theilen exemplified in his compassion and dedication to students and patients on an individual basis, as well as his commitment to the college and hospital.
---
2016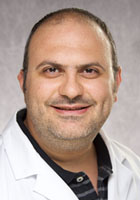 Abou Alaiwa Receives the OVPRED Distinguished Mentor Award
Dr. Abou Alaiwa was one of several members of the Department of Internal Medicine who were recognized at the The Office of the Vice President for Research and Economic Development's "Celebrating Excellence: Discovery and Innovation Awards Ceremony" on Wednesday, April 13.
---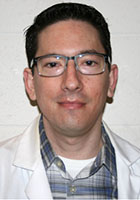 Pulmonary Post-Doc Wins CFF Award
Dr. Bradley Rosen, post-doctoral fellow, has been named a recipient of the prestigious Harry Schwachman Clinical Investigator Award. This three-year, $300,000 award also provides an addition $90,000 in funds for expenses. It is typically given to young clinicians transitioning from post-doc careers into careers in academic medicine studying cystic fibrosis.