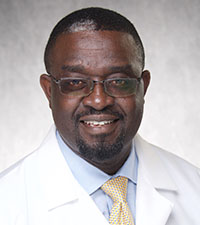 Welcome to the Endocrinology, Diabetes, and Metabolism Fellowship at the University of Iowa. If you are interested in a fellowship program that would prepare you for a career in clinical and or academic medicine, we are the program for you. Our program is designed to provide fellows a broad foundation in general Endocrinology while allowing the flexibility to pursue diverse interests to achieve individual career goals. Here fellows have the opportunity to develop expertise in clinical, basic, translational research or medical education. 
The Fraternal Order of Eagles Diabetes Research Center affords additional opportunities for our trainees to pursue cutting-edge research. 
Our program is located in a city that has been described as one of the best cities for college graduates, one of the best places to live and one of the coolest towns in America. 
We look forward to hearing from you to explore the training opportunities within our program or to address any questions you may have. 
Sincerely,
Ayotunde O. Dokun, MD, PhD, FACE
Verna Funk Professor of Fraternal Order of Eagles Diabetes Research Center
Director Division of Endocrinology, Diabetes and Metabolism
Associate Professor of Medicine and Endocrinology
University of Iowa Carver College of Medicine
Iowa City, Iowa