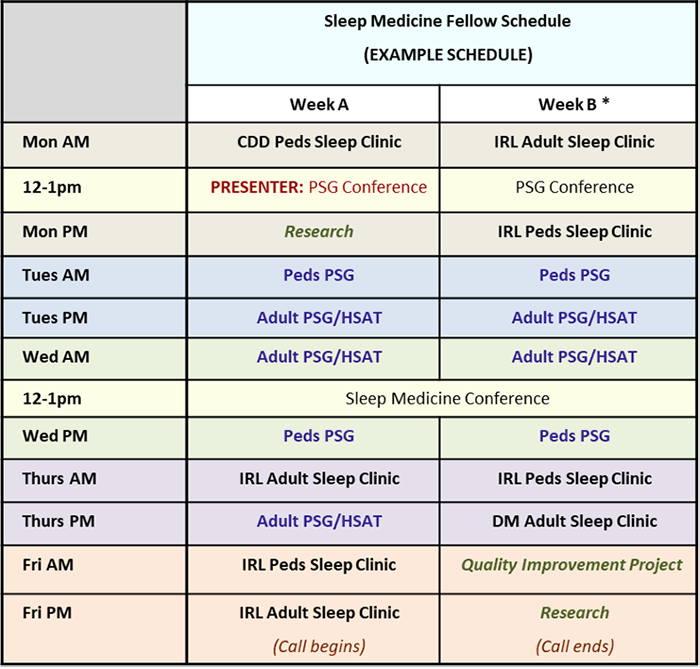 We strive to provide fellows a balanced educational experience that will successfully prepare them for independent clinical practice and board certification in Sleep Medicine.
In addition to core rotations in sleep clinics, fellows may request time for elective experiences in several sleep-related fields:
Adult pulmonary/neuromuscular clinic
Formal cognitive behavioral therapy for insomnia (CBT-i)
Hypoglossal nerve stimulator placement with otolaryngology
Hospital dentistry
Pediatric otolaryngology
We will work to customize the fellow's experience to align with their goals for future clinical practice after fellowship.
Fellows are given time to prepare for and take the required Sleep Medicine In-Training Exam (SMITE) in the spring.