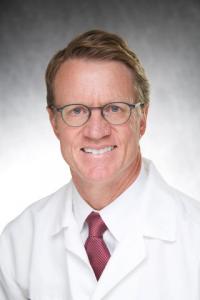 Welcome to the UI Department of Obstetrics and Gynecology. We provide consultation, comprehensive treatment planning, and a broad range of services for patients with normal and high-risk pregnancies and for gynecology, including oncology and reproductive endocrinology.
Our comprehensive medical, surgical, and nursing services span the full spectrum of all obstetric and gynecologic patients at University of Iowa Hospitals & Clinics. In addition to patient care the department is noted for its strong educational programs for medical students, residents, fellows, and practicing physicians. Basic and clinical research in reproductive medicine is an important departmental activity. Additional specialty areas include: genetics counseling, infertility, in-vitro fertilization, gynecologic urology, menopause, pelvic pain, prenatal diagnostics, and reproductive care.
We are dedicated to excellence in the education of medical students, residents, and fellows, as reflected by a competency-based curriculum that is designed to provide practitioners with comprehensive knowledge and outstanding skills. The clinical and research efforts of trainees are closely mentored and nurtured. Our graduates move on to successful careers in clinical practice and academic obstetrics and gynecology. We have ACGME accredited fellowship programs in Female Pelvic Medicine and Reconstructive Surgery, Gynecologic Oncology, Maternal Fetal Medicine and Reproductive Endocrinology and Infertility.